This book entitled Return in the white room, contains a set of fifty photographs, some unpublished, guided the artist's hand and from the book The disappearance of fireflies appeared in 1982, as well as others, iconic and lesser known but are all of the same sense of displacement.
This relationship to movement at work in the photographs presented as involved in the physical movement of Denis Roche, between here (the place where he presses the trigger) and elsewhere (where it is not or more), as in the handling of his camera he does not hesitate to return or divert its uses, its usual framing or its signifying quality. This device, recurring in many of his photographs can then be considered as an extension and an incarnation of the artist, or even as a questioning of the photographic act. Beyond this single physical movement, this movement also appears in the temporal, between alignment or spacing of the shots in the distance between the time lived and the represented time, as in the transfer of the eye of the photographer at a time given that a viewer at any other time.
Coproducer
Fondation Nationale des Arts Graphiques et Plastiques
Collection
Hors Collection
Français
Relié couverture cartonnée
54 photos duotone
72 pages
ISBN : 978-2-35046-399-5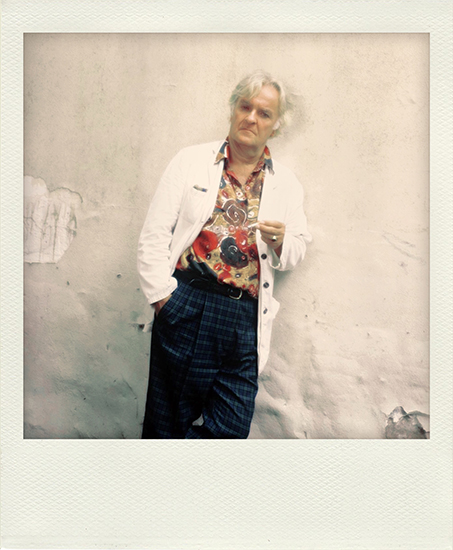 Denis Roche (1937-­2015), photographe, poète, éditeur, est l'auteur d'une trentaine de livres. Son oeuvre photographique a été publiée dans de nombreuses monographies. Après avoir été directeur littéraire aux Éditions Tchou de 1964 à 1970, il participe au comité directeur de la revue Tel quel dans les années 60 et entre, en 1971, aux Éditions du Seuil où il fonde en 1974 la collection de littérature contemporaine « Fiction & Cie » qu'il dirige jusqu'en 2004. Avec Gilles Mora, Bernard Plossu et Claude Nori, il créé en 1980 Les Cahiers de la photographie et reçoit, en 1997, le grand prix de photographie de la Ville de Paris. Son travail a fait l'objet de nombreuses expositions, en France et à l'étranger, entre autres à la galerie Le Réverbère à Lyon, au musée Nicéphore Niépce à Chalon-­sur-­Saône, à la Maison Européenne de la Photographie à Paris en 2001. En 2015, une grande rétrospective lui est consacrée au Pavillon Populaire de Montpellier, sous la direction de Gilles Mora. Denis Roche est représenté par la galerie Le Réverbère à Lyon depuis 1989.