"Entre deux eaux" is an exploration of the landscape between Tavers and Thoré-la-Rochette, tracing the footsteps of its youth. Inheriting a unique rural, social, and cultural history, this place is also marked by common questions faced by young adults from many different backgrounds.
As a young photographer, Morgane Delfosse draws deep inspiration from the youth inhabiting this land, as well as their dreams, hopes, and concerns. She seeks to capture the beauty and complexity of this pivotal stage in life, where individuals shape themselves and face the challenges of adulthood.
Through her lens, she sheds light on the aspirations and shared questions of all young people, whether they live in this specific rural region or elsewhere. She explores themes of identity, culture, belonging, and transformation, approaching these subjects with a tender and curious gaze towards those on the path of becoming.
Her passion for immersion and connection allows her to build relationships of trust with her subjects, enabling her to capture authentic and poignant moments. She draws from the energy and vitality of youth while addressing the challenges and questions faced by today's young generation, regardless of whether they come from rural or urban backgrounds.
Collection
Terre et Territoires
Français
Reliure bodonienne
36 photos colors
80 pages
ISBN : 978-2-35046-608-8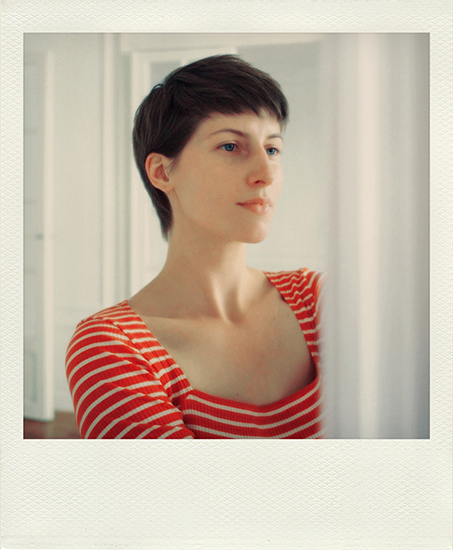 Morgane Delfosse creates connections with her subjects through immersive experiences and encounters, employing a sensitive and engaged documentary approach. A graduate of the École supérieure des arts le Septantecinq in Brussels, she lives and works between the Belgian capital and France, dedicating herself to her practices as an author, portraitist, and commissioned photographer. Her research leads her to explore the realm of intimacy while addressing social and political issues, such as in the series "Réparer," which examines the problem of uro-digestive fistulas in the Democratic Republic of Congo. Humans, their resilience, and their vulnerabilities lie at the heart of her photography.
"Terre et Territoires" is a photographic residency resulting from a call for projects. Morgane Delfosse, the third resident, presents "Entre deux eaux," a simple photographic exploration of youth in a rural territory. The residency is organized by Le Moulin de la Fontaine at Zone i and Valimage in Tavers.
It is a poignant testimony of youth in transition, the history and culture of a region, and a call for reflection on the social and political challenges of our time. Morgane Delfosse offers us a profoundly sensitive, engaged, and captivating perspective on life between Tavers and Thoré-la-Rochette, through the eyes of its youth and beyond.