"Crossing was completed by late one rainy afternoon. The Mediterranean was an air of the North Sea. The Polaroid in hand, going to dinner with a friend. The wonderful chance for photographers! Patrick Le Bescont, the
Watermarks editions, made a lovely little book and gallery De Visu (Marseille) and the bookstore-gallery Katya Imberton (Le Corbusier – Marseille) exposed the Polaroid in December 2004 and December 2007. "
Leporello (dépliant)
20 color photos
22 pages
ISBN : 978-2-35046-000-2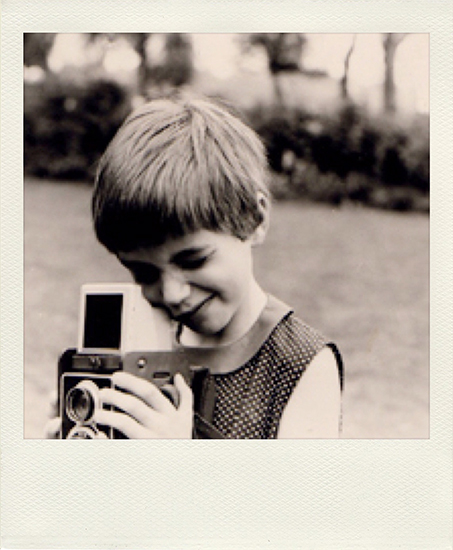 Born in 1960, after Lille, Martigues, Paris, she now lives in Marseille.
Training literature, it has for some years held various jobs as a bookseller or responsible for cultural projects, photographing ever.
In 1998 she finally decided to make photography his profession alone.
Publications
• None.
Exhibition catalog.
Biz'Art People's Publishing, 2006.

• Crossing.
September 26, 2003 Marseille 18h15-19h26, Watermarks Publishing, 2004.

• Stone, Ricochet Publishing, 2003.

• Black Silences.
In the wake of "Lost Sailors," Maneuvers Images Publishing, 2002.

• La Valse a day, the CD booklet of Gianmaria Testa, Harmonia Mundi, 2001.

• The Arid days (on poems by Jean-Claude Izzo) Librio Publishing, 2001.

• A time motionless, Watermarks Publishing, 2000.

• The Arid days (on poems by Jean-Claude Izzo), Ricochet Publishing, 1999.
Collaboration with iconographic Thought Midi, Actes Sud Editions