"It's been almost 30 years since I've been watching China, its economic, cultural and social evolution, and it's been almost 30 years since the pulse of this country has been packed. Are transformed, alienated, rendered ugly, everything is sacrificed on the altar of development and profit.
Direct witness of this frenzy, I wanted to stop the time, to take back my Leica and my dandruff, as we would take an easel. I wanted to pose and play with the horizon lines, the characters, with background, modern China photographed as a mirage in mutation.
For the winter tale, I chose the Sungari River (northeast of China), an immense white page, a backdrop against which I tried to print the life of the great north of China. For that, I stood before dawn for the bluish light, for all those early risers who stretch, dance, swim, sing and howl as if everything seemed allowed before dawn.
For the summer tale, I returned to the beaches of northern China where, then student in Beijing, I escaped the days of heat wave. These kitsch and outdated beaches that are always looking for an identity, between seaside resort and simple coastal city, still vibrate with their iodized blur and sometimes sepia: Qingdao, Beidaihe, Nandaihe, Dalian. Curiously, after all this time, in this general context of revolutions, these mutations, these metamorphoses, these beach atmosphere have changed little.
Collection
Hors Collection
Anglais/Français
Relié couverture cartonnée et toilée
55 photos colors
96 pages
ISBN : 978-2-35046-389-6
Press review
SPECIAL EDITION *
The book is accompanied by a photographic print signed and numbered by Catherine Henriette.
* Selectable between two photographs, each taken 5 pieces: prints 18 x 24 cm.
Photo N° 2 Sold out.
Photo #1

Photo #2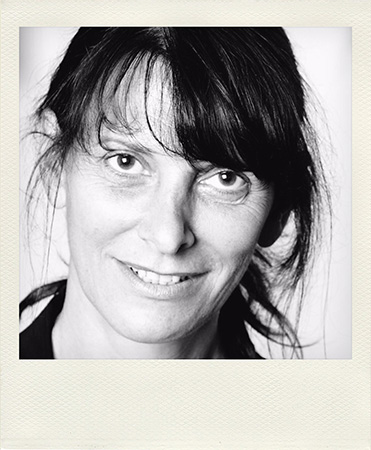 As she left the examination room where she had just finished her masters in Chinese, Catherine Henriette realised that in fact, she didn't master anything at all.  Within 1/125th and 1/250th of a second, she thus decided to travel to China in search of herself. China, with its 700 million Chinese people, as French pop star Jacques Dutronc's song goes.  So what about her and her and her…?
Amidst the crowd, her heart of gold is struck by silver chloride, not at all in a sentimental way but more through her fascination with extreme industrialisation: she will be a photographer. She battles internally, debating the point – she is not any easy character and wants to remain in control of her destiny. Yet her destiny surpasses her… the photographer will out!
Her child-like hypersensitivity is thus transformed into emotion. Her solitude becomes independence. Little by little, the immense stature of her sensibility outgrows its physical embodiment. Unlike other women, it is not the gilded baubles hanging from her neck that make her beautiful, but her black Leica. From the unemployment line of the ANPE to the AFP news agency, she has earned her good name and has travelled the world, reading its faces ever since, to the delight of the readers of GEO, Le Figaro, L'Express…
Marc Desmazières