[…] Black T-shirt, jacket and pants, matching the color of his hair and his eyes, Enzo Mianes, 31-year-old plastic artist, receives me in his residence as an artist of the "field of impossible" at the heart from the village of Nocé. "Enter, this is where I currently live."
Always in motion – he gets up, sits down, catches a work or a tool, lights a cigarette, opens the window, checks information on his phone, then gets up again to close the window, etc. – Enzo runs after life. But perhaps, he precedes it in reality. We settle in comfortable sofas. Exchange of looks, then smiles.
The current did not take long to spend. "Are we tutying ourselves?" E. B.
Enzo Mianes' work offers to extract objects from their daily context to infuse them a poetic dimension. His aesthetic research often takes as a starting point a zliée narration to the questions of the disappearance of beings, forms or matter. Enzo Mianes evokes the living through intimacy fragments and samples of a common common which take the form of installations-sculptures; So many traces of a personal and contemporary mythology.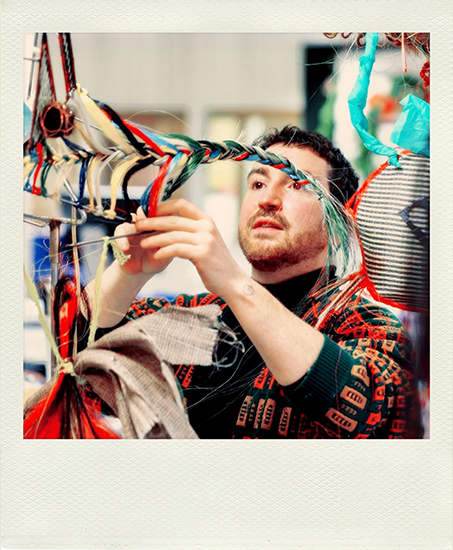 Enzo Mianes was born in 1988 in Toulouse, France. He currently lives and works in Paris, France. He graduated from the Paris School of Fine Arts (2015). He is an archaeologist of modern times who carries a sociological approach. He handles the visual and poetic metaphor through sculptures and installations, develops stories relating to those of the objects he gleates, whether it is keys thrown into the Seine by lovers of the Pont des Arts or pebbles sampled in various prisons and European concentration camps. Invited in residence in 2020, what will he tell of local stories and legends in his exhibition-installation in one of the churches of Perche-en-Nocé.