[…] Our tired faces, lit by the halo of the GPS, a background of radio and the headlights which let guess the silhouettes of some horses around.
We park the car to the rhythm of a lamp
with presence detector. Two dogs greet us, neighing in the distance. Empty the car and unpack the luggage.
Organize the bivouac for three months… T. B.
Coproducer
Le Champs des Impossibles
Français
Broché
17 photos colors
64 pages
ISBN : 978-2-35046-510-4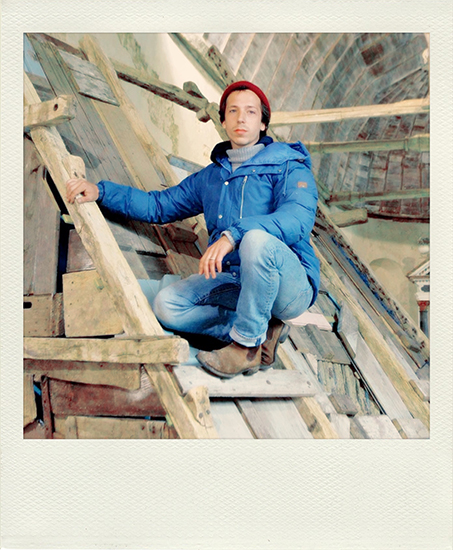 Téo Betin, born in 1989, lives and works between Paris (France) and Maputo (Mozambique). He graduated from the École Supérieur des Beaux Arts in Paris in 2014.
His sculpture work mixes assemblage and "fixed-on-glass" photographs.
These constructions play between interior and exterior and provide a look at the different types of spaces that surround us and their uses. Between architecture and object, Téo Betin's sculptures question what we lack. His sculpture Villa I was exhibited at Galerie des Filles du Calvaire – Paris in the group exhibition Métamorphose de l'Ordinary in September 2017.
He was part of Forest Art Guyane 2017. In 2018, he participated in the exhibition Human Being, Black Sound … at the Galerie des Filles du Calvaire as well as at the 13th Dakar Biennale. In 2020, he won the Being Donné residency program, through which he spent 2 months in Brooklyn, New York. He is a founding member of the e.a.st. (ephemeral achival station) and independent publishing house nonac.