Marc Pataut, de proche en proche
Marc Pataut, de proche en proche
The exhibition by Marc Pataut (born in Paris in 1952) presents a corpus of around fifteen photographic series, some of which are being exhibited for the first time. The artist's work explores the individual's relationship both to themselves and to society. His pictures reveal faces, bodies, affiliations and life stories. Linked to specific sites and regions, his projects grow organically over long periods and are nourished by an accumulation of personal and collective experiences.
The exhibition features a selection of his photographic essays produced between 1981 and the present day. This is not a retrospective, however. Rather, it is an artistic proposition focused on his art works and the evolution over time of their political relationships to society, space and territory.
Frequently shaped by debates, exchanges and struggles, his work is a form of social and political thought. The works featured in the exhibition and the accompanying catalogue propose another relationship: that between the artworks and the public.
Exposition Jeu de Paume du 18 juin au 22 septembre 2019 Concorde, Paris
Coproducer
Jeu de Paume - Paris
Collection
Hors Collection
Anglais/Français
Broché avec rabats
144 photos duotone
240 pages
ISBN : 978-2-35046-473-2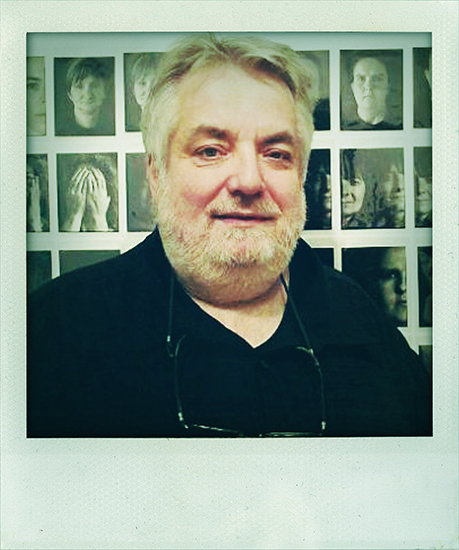 Marc Pataut, born in Paris in 1952, lives and works in Aubervilliers. Since 2001, he has taught photography at the National School of Fine Arts in Paris where he studied in the studio of the sculptor Étienne-Martin in the early 1970s. In the 1980s, he moved away from the reportage to develop long-term documentary investigation projects engaging the modalities of exchanges adapted to each situation. An important political and human dimension exists in his work where he associates, in the conception and the elaboration of the work, a field of activity, a social situation, a history and an intervention in the institutional context.
After graduate studies in art, then in art history, Pia Viewing began working at the Contemporary Art Center La Criée in Rennes, where she created the educational service. A post at the Fondation De Appel in Amsterdam was followed, between 1996 and 2004, by a committed work at the International Center of Art and Landscape of Vassivière in Limousin. After seven years at the Regional Center of Photography (CRP) in Douchy-les-Mines, Pia Viewing moved to new horizons to become a researcher and exhibitions curator at the Jeu de Paume in Paris.
A journalist, philosopher, writer and translator from German Marianne Dautrey has been head of the publishing department at the Institut National d'Histoire de l'Art, in Paris, since 2017.
Critique d'art, Historien
Stefano Chiodi is a historian and art critic. An exhibition curator and publisher, he has also written many publications.
In 2011 he founded the online cultural news magazine doppiozero. He teaches contemporary art at Roma Tre University.
Art critic and historian Jean-François Chevrier has been teaching at the École Nationale Supérieure des Beaux-Arts de Paris since 1988, and been an independent curator since 1987. He has published numerous essays and books on modern and contemporary art (including photography). His latest publications include: Œuvre et activité. La question de l'art (L'Arachnéen, 2015) and Bernard Réquichot. Zones sensibles (Flammarion, 2019).