This book is a song of love between a mother and daughter
A flower of hope,
Soft colorful musical joy and pain,
Corolle a soft wind finally calmed happiness of a storm.
Nice surprise in fact from my daughter especially, those words rather flattering: your photos are beautiful … But it must be said that the model is beautiful. I like his features, his finesse. Everything is harmonious in his face. And for a mom it is to capture such an attitude, such a look, such as smile and hide the whole by a branch or a flower that nature offers us. The shadows move and draw on the oval of her face some pain, some joy. But the tired features of my daughter are there too. I'll take them off, revealing only what it really is. Fatigue due to sleep deprivation nights to broken dreams, to deep anguish as some makeup dark circles that those eyes.
Edition 500 copies.
Collection
Hors Collection
Anglais/Français
Reliure suisse cartonnée
23 photos colors
36 pages
ISBN : 978-2-35046-344-5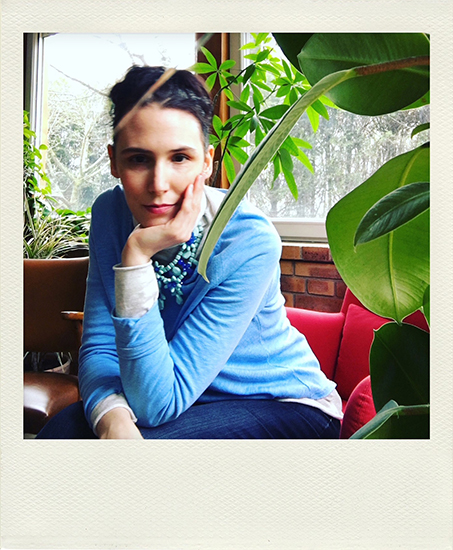 Born in 1979 in Reims, France.
Lives and works in Reims.

She entered the Ecole des Beaux-Arts in Paris at the age of 19, after a few tests in various workshops it was in Christian Boltanski's studio and thanks to her attentive teaching that for many years Audrey Armand would learn to discover her own inner world.
and the foundations of his future creation.

She will develop her work around photographic or sound installations, exploring her universe born of an education carried by the Christian faith, the supernatural research and the religious practice which she travels in her works the precious inheritance of "these numerous beauties,
flowers of my childhood ".
The weight of this inheritance and its solid link with the real led to a re-reading out of fashion, the world, the colors and the senses.

It is in an affectionate distance, a fertile questioning of the imagination and with great poetic vitality that she graduated from the Beaux-Arts in Paris in 2003 under the direction of Christian Boltanski, and continues her research through personal works
or related to meetings, orders or trips.
She exhibits regularly and prepares projects in France and abroad.

Her research led her to develop other aspects related to her history.
Thus, in 2006 she spent several months to re-imbue the home of her parents.
She questions this universe that was the family bubble and the relationship to the outside world by the observation and decryption of physical space: the house, the garden and the direct neighborhood.

Three works are from this period of research: "Dobra Noc, Moja Kochana … * * Good night, my love …" (installation / Frac Champagne-Ardenne 2007), enclosed garden (photographic series 2006 / ongoing)
and my neighbor's house (artist's book / Filigranes 2008).

Since 2008, she undertakes a new series of research in the wake of the themes, developing new forms (16 mm film, video …) to deepen its sensitive exploration.
Thus the cinematographic works caress and flowers of nowhere are born (realized during the two residences Scripture of Light, Ministry of Culture and Communication).

In February 2010, after a two-year residency at the Cité Internationale des Arts in Paris, Audrey Armand is again following in the footsteps of her past.
It is in Croatia and Bosnia-Herzegovina that she is creating her Miracle-Oracle artist's book (Filigranes), a project that has been patiently shaped and matured for many years.

In 2013, during a long illness where the artist remained bedridden for more than three years, she created on the Iphone with her mother, between her hospital room and her house, her last four-artist movement book.
hands for mother and daughter (Filigranes, 2015).

Here, neither crying nor grinding teeth, the color explodes like the vitality of a saturated soul of Joy, Beauty and Love to offer to others.

In 2017, Audrey Armand decides to end her career.

Audrey Armand was represented:

since October 2008, by Filigranes Editions (Paris-France)

since July 2008, by the KunstBüroBerlin Gallery (Berlin-Germany)

since July 2010 by the Arles des Comptoirs Gallery (Arles-France)