Leave, leave everything to a country of which we know that the printed images.
Anna made ​​this choice .
It is neither adventurous nor journalist, just unexpected model photographer Nina Korhonen .
This 80 year old woman , photographed in all its activities, intimate , funny, and littered with a nod to life, it seems to cross with distance and indifference .

The picture drawn here is the grandmother of the collective unconscious , which prepares us affectionately jams, we slyly slipping a few nuts in the bottom of the bag , or one that still wakes us up in the morning for us
curious to know the feeling of walking barefoot in the cool dew.

Captured with respect and affection , the images of this grandmother clash with what the visitor is accustomed to seeing .
They interfere in the domestic U.S. that has built this Finnish woman who decided one morning in 1959, leaving behind her husband and daughter to go to the conquest of the eastern United States .
The moments are juxtaposed , playing loneliness , discovery , and a weary time .
Anna – who is none other than the real grandmother photographer Nina Korhonen – likes to set a goal as to ignore the sigh of a nap.
Coproducer
Atelier de visu
Collection
Hors Collection
Broché
70 photos colors and Blanck and white
64 pages
ISBN : 978-2-35046-302-5
Press review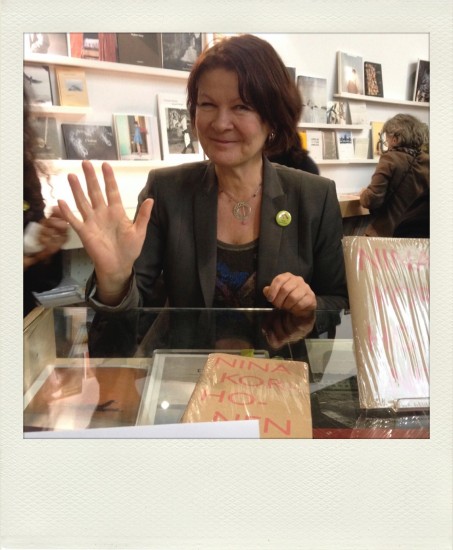 Nina

Korhonen

was born

in 1961

in Tampere, Finland

.

She lives and works

in Stockholm.




History

.

On the one hand

, the

images

that

tell

Nina

Korhonen

,

who

,

between 1993 and 1999

, went

regularly

to the United States

photographing

her grandmother

, Anna,

installed

there.




On the other hand

,

that

this

Anna

,

Finnish

that

one day in

1959

,

at age 43

,

left his family

to live

the American adventure

.

The woman

remained

in the United States

until his death in

1999

at age 83

.