Ode pavillonnaire is primarily a film directed by Frédéric Ramade, theatrical release is planned for October 2007. This book is designed as a tool around the film and the housing issue, not a booklet accompanying improved. From the main issue that prompted the director to make his film, the book explores the various stages of gestation of the project. It is primarily to extend the work that has developed in the film through media that are not or little in it and according to other temporalities.
Notes, quotes, maps, archival documents, photographs cross to shed light on other important topics in the film and follow the route of its director between initial intentions and the film as can be seen today.
Beyond the documentary aspect of this type of work, we consider it important, in the face of a distribution system that leaves little room for films atypical to leave a lasting trace through the book.
The film
Dreary facades and identical repeated along streets clean. A heavy silence barely disturbed by the passage of some cars. Folded back on themselves and not inclined to sociability, housing estates and flats are, despite their flaws, became the mode of the most widespread habitat in France during the last thirty years. Back in the pavilion of his childhood, Frédéric Ramade featuring members of his family and leads them to look critically on the genesis of their homes and desires that have guided their aesthetic choices and techniques. In seeking to tell his story, the family discovers an unexpected challenge of housing: the speech.
Broché
53 color and black and white photos
72 pages
ISBN : 978-2-35046-105-2
Press review
Auteur, Cinéaste, Photographe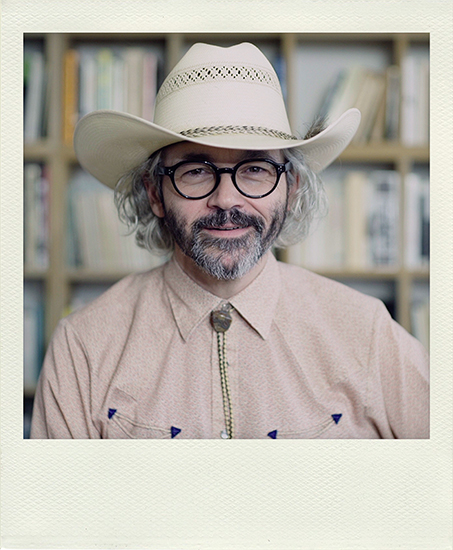 After beginning in the field of visual arts, where he explored different media: painting, photography, video, performance and installations, Frédéric Ramade turned to filmmaking.
His films, a mix of documentary and fiction, question – with humor – the notion of identity, its relation to our environment, the beliefs and stereotypes that are attached to it. Whether in the world of the suburbs in Ode Pavillonnaire (2008), which led to the publication of a book-dvd (Editions Filigranes); that of history and its setting in fiction in La Libération de Chinon  (2010); or even our need for exotic belief in La Voie Rouge (2015), Ramade evokes a singular point of view in which laughter accompanies a critical will whose political significance is always present.
Although film is his main medium of expression, Frédéric Ramade continues to draw and make photographs. His work advances through the interaction between one practice and another. Drawings and photographs come into play in film projects which, in return, lead him to explore filmically new plastic paths and new territories.