"Delineate territory to explore…?.? The town eg the country (an intimate distance with landscapes) Take IGN and its small symbols Small green dots Orchards Orchards The trees are not as brambles and house some warrens There, I park and I take a walk at random, as possible:… the breaches, small passages, open gates or along the Alpines channel, lined bleeding conducive to Immersion (I digress a little, sometimes). Follow the footsteps of horses, it is they who make the roads today, the paths of trouble. " This book recounts a residence on the territory of the Department of Bouches-du-Rhône.
Book is a collection of workbooks published in facsimile, led by à suivre in Marseille. Each book offers the reader the opportunity to enter the intimacy of the creative process from photo: sketch, sketches, notes constituting before the accomplished work, an autonomous body aesthetic even more vital it is still in gestation.
Français
Couture Singer apparente
55 photos colors and black and white
64 pages
ISBN : 978-2-35046-369-8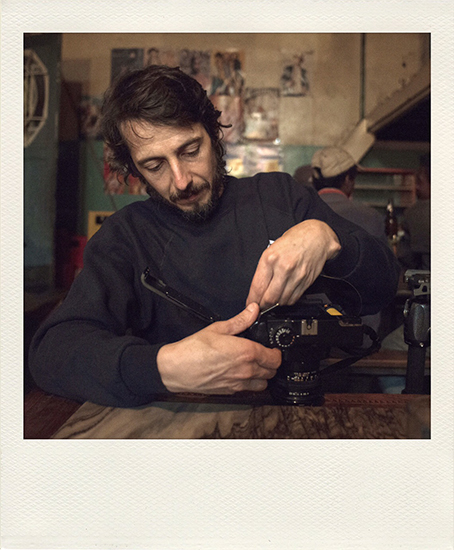 Working for 2 years in a project called This Time. These photographs taken in Boulbon, Cherleval Puyloubier and Eygalières. Rural areas, images margins than larger urban axes force to oversee the field of representation, tend to hide under. Gathering archival documents, prints reading, autobiographical notes, sketches, contact sheets, this notebook offers access to the work in progress. She tries to return the imaginary dimension, ie creative, the photographer has with the object of his images. Between dream and documentary rigor, Grimaud gives to see the presence here of the time at work.