Pascal Grimaud upsets and undermines these reassuring platitudes. Leaving the marked trails, it borrows paths cross and we did see a very different part of Provence and its villages. Her photos are like a mirror image photos of a region devoted to holidays and leisure for tourists and passing people do not stay long and did not really know those who live and work there year round.
Conversely postcard villages, beautiful landscapes, the presence and life of the inhabitants do not erase a feeling of emptiness and dull anguish emanating from many of his photos: streets, squares, crossroads are deserted; village houses are for sale, with dirty or other bright colors are being built; bitumen is spread everywhere; a road leads to a dirt road in the middle of wasteland … These images contrast with the beauty of buildings and farms watches still surrounded by cultivated land, coiled in a domesticated nature and that harmonize with it.
Coproducer
Le Factotum - Conseil Départemental des Bouches-du-Rhône
Collection
Hors Collection
Français
Relié couverture cartonnée et toilée
67 photos colors and black and white
136 pages
ISBN : 978-2-35046-402-2
Press review
SPECIAL EDITION * The book is accompanied by a photographic print signed and numbered by Pascal Grimaud.
* Selectable between four photographs, each taken 5 copies: print size 17.5 x 24 cm.
Photo #1

Photo #2

Photo #3

Photo #4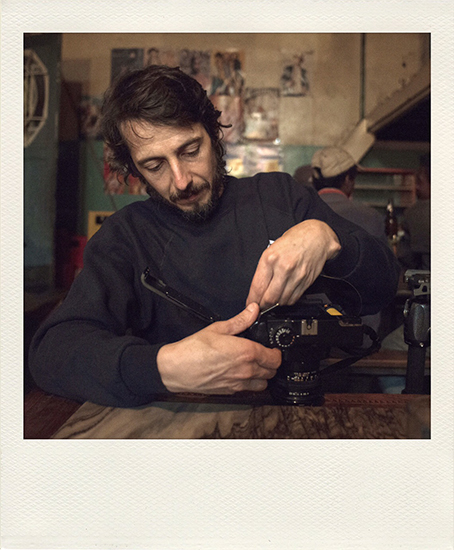 Working for 2 years in a project called This Time. These photographs taken in Boulbon, Cherleval Puyloubier and Eygalières. Rural areas, images margins than larger urban axes force to oversee the field of representation, tend to hide under. Gathering archival documents, prints reading, autobiographical notes, sketches, contact sheets, this notebook offers access to the work in progress. She tries to return the imaginary dimension, ie creative, the photographer has with the object of his images. Between dream and documentary rigor, Grimaud gives to see the presence here of the time at work.
Lecturer (Aix-Marseille University)
Jean-Pierre Le Goff, born March 22 19491, is a philosopher, writer and French sociologist attached to Friedmann laboratory (CNRS IDHE Paris I). His research focuses on the evolution of society, including the paradoxes of May 68, on training, on the illusions of managerial discourse in business on stress and suffering at work. He favors the analysis of some "air time" that can not be reduced for him to "modes", but it seems significant structural changes over ideas, modes of representation, and values.