This long-term photographic work began in 2008 to end 2019. But the birth of this series as presented here, took place in 2015, after the attacks of 13 November. An event that resonated and awakened a deep anxiety of death at the artist. She thought of this series as a great self-portrait that wants to be universal, with the idea of presenting the images as if it were the last. His images are thoughts, written – a little like the automatic writing of the surrealists – then drawn. The photographic act arrives in the final step. This creative process being long, it realizes very few images. It is here about a double pass, that of the mental image in the image
With my large format camera, I set out on an excavation so that I could assemble an intimate reliquary. A sort of internal archaeology. Where the borders get twisted and what is beyond breaks in to create the framework for a world between two waters.
I plunged into a world under the ground, into a buried dream where dreamed memories and roots intertwine. And once again the issue is borders and perceptions. What I brought out was symbolic objects and bits of bodies so I could recreate, in the crypt of my studio, fragments of rites, bestiaries, an inventory of remnants. Mental images.
Ouvrage publié avec le soutien aux galeries / publication du Cnap (Centre national des arts plastiques)
Grain heliogravure, printed on Hahnemühle paper 300 g.
Grain heliogravure is a photomechanical method of the 9th century. It allows the engraving of a photographic image in a copper matrix thanks to a photosensitive gelatin.
Héliogravure made by Marie Levoyet at his workshop of Meudon.
Format 20 x 27 cm (image 10 x 12 cm). Trip 30 numbered copies signed by Sara Imloul.
Unpublished text of April Bénard printed on a Japanese paper. The set is presented in a case.
Photo #1

Photo #2

Photo #3

Photo #4

Photo #5

Photo #6

Photo #7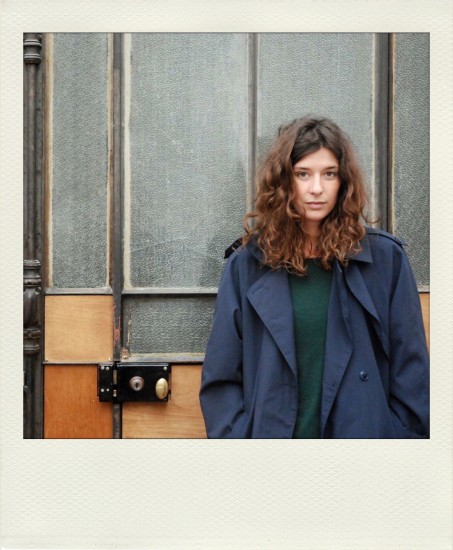 Sara Imloul, a French plastic photographer born in 1986 and who lives in Paris, invites us through her work, to step up to and dive into, and thus discover an intimist universe in which the theatre of a world in black and white, made of darkness and light, plays out. In 2008, she started her first series, "Black Circus", after discovering calotype, a photographic
process invented in the 19 th century that enabled the production of paper negatives and hence the reproduction of contact images.
Since then she has developed personal techniques in her lab that make it possible for her to turn her mysterious, dreamlike universe into images.
Her second series, Negatives (2012), comprises individual 4×5 camera images where contact leaves room for the original negative on baryte paper.
In 2013, working together with performance artist Nantais, she experimented with video and installation in T.R.E.S.E.D Ballad on the Imbalance of Falling.
Then began The Castle in 2014, a more introspective, plastic, Auto-8 series which is about and includes images of her own family. In this work, she places drawings and collages in her negatives. It was published under the same title by Editions Filigranes.
In 2019 Passages, from Shade to Images came out, a new series woven together like a sort of internal archaeology, a photographic reliquary of mental images. Price Levallois 2019
In 2020, À quatre mains, a joint project with sculptor Nicolas Lefebvre, in which through the eyes of the photographer the sculptor's works take on a timeless dimension, like sacred ancestral archives.
And Chez Moi, release end of 2021.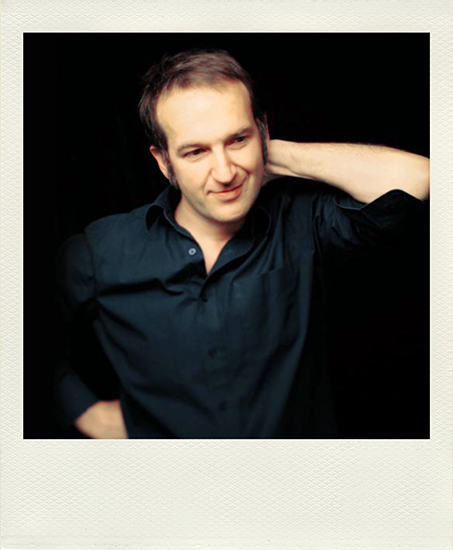 Philippe Pollet-Villard is a director, scriptwriter, writer and French actor. His family is native to Thônes. It follows the courses of Annecy's Fine Arts preparatory school.
He moved to Paris to work in advertising as DA at the BDDP agency; (Customers: Virgin Megastore among others …). At the same time, it follows theaters to learn the direction of actors, and begins to participate in the realization of films. He receives the Grand Prize, the Clermont-Ferrand International Short Film Festival (2007), the Oscar of Best Fiction Short Fiction and Caesar of Best Short Film for "The Mozart Pickpockets".