Auteurs de textes : Martin Winckler, Patrick Guillot, Barbara Bay, Philippe Chabert, Tristan Garcia, Sylvain Maresca
Structured around
the question of
image,
the residence
of the artist
Sylvain
Gouraud
in the
center
of Strasbourg
University Hospital
of
Psychiatry
questions the
representation
of psychiatry
and people
with mental disorders
in the collective imagination
.
Psychiatry is
a
practical
part in
the hospital.
Difficult to describe,
quantify and
simplify,
it escapes
many
methods
of classification.
She is
an outsider
in a
health system that
is constantly
trying
to
rationalize.
I see
a parallel with
the place of
artistic creation
in our society.
This
partly explains the
parallel
links
between
the
ancient
practice of psychiatry
and art.
Sylvain Gouraud
Coproducer
Hôpitaux universitaires de Strasbourg
Collection
Hors Collection
Relié couverture cartonnée et toilée
57 photos colors
92 pages
ISBN : 978-2-35046-234-9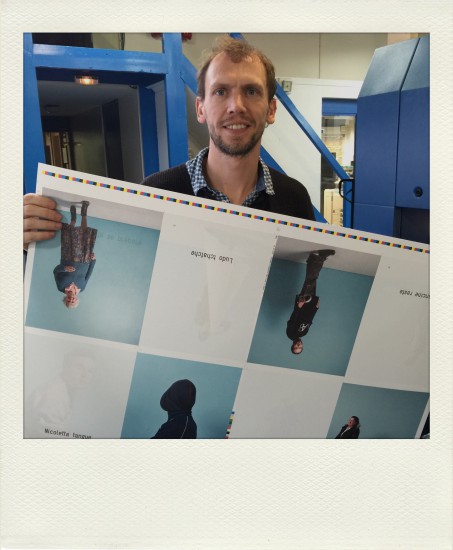 Sylvain Gouraud is a photographer. He is interested in photography as an object in itself, which it queries the own materiality in relation to disadvantaged social backgrounds and lack of visibility, returning the ultimate effect of this medium ranking that operates generally.
The political aspect is recurrent in the work of Sylvain Gouraud.
This is what allows him to return to his subject, it is a reflection on the organization of our societies.
He uses photography as a fact, a look that sometimes become active: how photography can be the engine of our political actions.
For this, he does not hesitate to involve the public, questioning the notion of copyright, so dear to our time.