Pourquoi certaines images venues de loin continuent-elle de nous hanter ? Que nous racontent-elles de notre enfance ? Comment peuvent-elles aussi éclaircir notre vie présente ? Dans son nouveau récit Basse lumière, Amaury da Cunha, écrivain et photographe, poursuit son exploration subjective des images. Dans ce récit, une voix mystérieuse questionne le narrateur sur l'origine de ces images et s'efforce de trouver des amorces de réponses. Photographies, souvenirs, mémoires de plans de cinéma, fantasmes, l'écrivain se laisse emporter par la séduction des images.
Il tente de percer leurs mystères et admet volontiers qu'elles sont aussi une invitation à une dérive intérieure.
« Prise la nuit dans une ville proche de la forêt, étincelles éclatantes fauchées par le flash, crépitements incertains, c'est une photographie. En le regardant avec attention, tu devineras un hors-champ assez inquiétant. Après une longue plage de silence apparaît le visage d'une femme, comme une image collée dans une autre image. Elle me fait face. Je la devine sans la voir distinctement : sa peau est abîmée, mais le fort contraste de cette photographie l'adoucit. Dehors j'imagine qu'il y a du vent. Je vois des arbres qui ont été arrachés, leurs branches s'écrasent sur l'asphalte, la femme demeure immobile, indifférente aux dangers qui l'entourent. Son visage est figé tandis que l'arrière-plan bouge encore. Autour d'elle, le vent fait danser des feuilles à la surface de la rue. » […] Extrait
Collection
Hors Collection
Français
Broché
64 pages
ISBN : 978-2-35046-443-5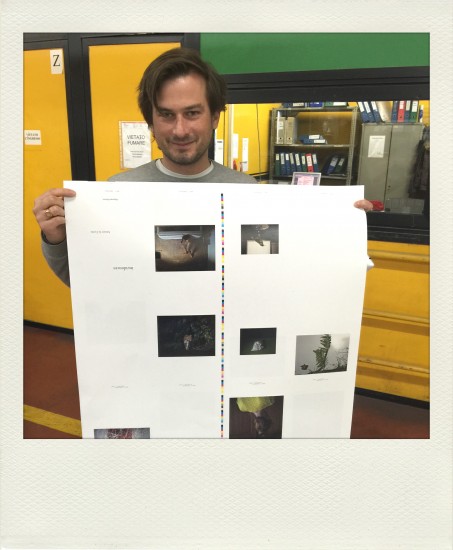 Amaury da Cunha was born in Paris in 1976. He graduated from the National School of Photography in 2000. He has written numerous critical texts on photography and literature, notably in Le Monde des livres. In 2009, he published his first book of images and texts, Saccades, published by Yellow Now. In November 2012, on the occasion of his first personal exhibition in Paris in the context of the month of photography, the editions Le Caillou Bleu publish After all. In 2015, he released his first collection of stories about photography (Fond de l'oeil, Editions le Rouergue) and a third monographic work, Incidences, at Filigranes. In March 2017, Editions le Rouergue publish an autobiographical tale, Histoire souterraine. In May 2018, éditions h'artpon publishes Demeure, a book of photographs, accompanied by texts written by Sylvie Gracia.