Incidences is the third monograph of Amaury da Cunha. These photographs, taken from the author's life, are released from their context: they restore fleeting sensations, silent meditation, daydreams. The book is constructed like a diary – with no time frame.
However, bonds are formed between the images as if they were conversing in secret.
In his travels near and far (Paris, New York, Cuba, Les Saintes, Saint-Malo, etc.), the photographer captured trace events, often hidden: it raises the question of the fragility of our condition, between sweetness and concern.
This poetic dimension of photography in the second part of the book its literary form: short, fragmentary texts, extend a viewing experience that questions the visible and readable – leaving the widest possible opening questions.
Collection
Hors Collection
27 photos colors
96 pages
ISBN : 978-2-35046-343-8
Press review
Twenty head of prints in limited edition accompanied* by a signed and numbered original photograph (format print 15 x 20 cm).
* Two different photographs, each taken 10 copies.
Photo #1

Photo #2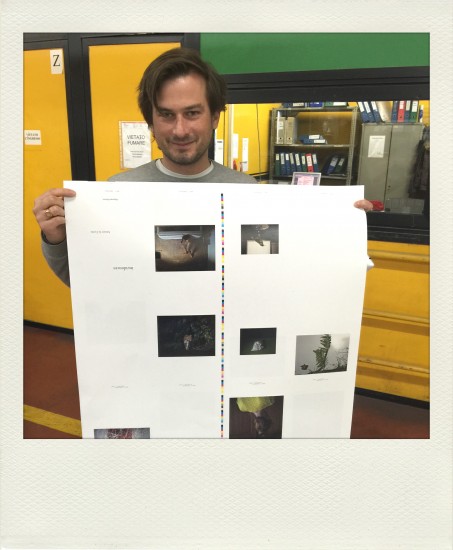 Amaury da Cunha was born in Paris in 1976. He graduated from the National School of Photography in 2000. He has written numerous critical texts on photography and literature, notably in Le Monde des livres. In 2009, he published his first book of images and texts, Saccades, published by Yellow Now. In November 2012, on the occasion of his first personal exhibition in Paris in the context of the month of photography, the editions Le Caillou Bleu publish After all. In 2015, he released his first collection of stories about photography (Fond de l'oeil, Editions le Rouergue) and a third monographic work, Incidences, at Filigranes. In March 2017, Editions le Rouergue publish an autobiographical tale, Histoire souterraine. In May 2018, éditions h'artpon publishes Demeure, a book of photographs, accompanied by texts written by Sylvie Gracia.