"Dans ces campagnes généralement assez longues où le repérage se dilue peu à peu dans la prise, aucune place n'est laissée à l'improvisation ou à l'accidentel et d'autant moins que nous sommes avec elles aux antipodes du reportage : un pays n'est pas le terrain d'une actualité qu'il faudrait couvrir, ni celui d'un réseau d'indices qu'il faudrait capter, mais un ensemble de paysages où le type se révèle lentement, à travers des scènes fixes qui sont comme autant de cachettes. La Turquie, l'Australie, l'Italie, la Suisse, l'Islande, les pays de Loire, et j'en oublie, ont été ainsi visités et prospectés. Les images du Japon, réalisées en 1997, sont typiques de cette démarche qui semble inverser les valeurs traditionnellement attribuées au proche et au lointain et dont l'évident parti-pris anti-exotique saute aux yeux. Mais il faut en dire plus : car si d'un pays à l'autre et, par conséquent, d'une série à une autre, des équivalences se remarquent, au point qu'on pourrait presque établir une typologie des lieux que Thibaut Cuisset, où qu'il soit, choisit de photographier, il reste que chaque série, évidemment portée par la constance d'un même regard et d'un même souci, émet une sonorité ou une tonalité différente." J.C. B.
Ce livre est épuisé.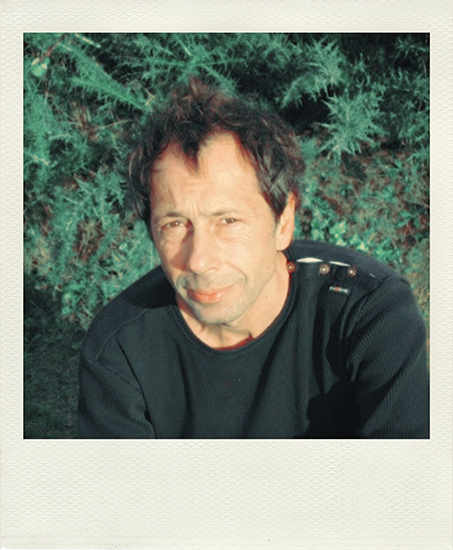 Thibaut Cuisset deploys his photographic work by successive campaigns on various territories: Australia, Switzerland, Spain, Italy, Corsica, Turkey, Britain, Japan, Pays de Loire. The places are not considered in terms of news but as landscapes shaped by man and by the time urban areas, suburbs of large cities, cultivated countryside, coastline, river plains and deserts as well as montages. "In articulating the more accurately a subject, light and color, working for disposal and water treatment plants, where neither the story nor the exotic, the picturesque or the pathos have their place," Thibaut Cuisset seeks to represent a powerful and discreet, the essence of the landscape. Based on soft colors and deductions, it shows that the territory is not fixed, it is the result of history and multiple interventions.