The flight of the swallow, a symbol of freedom. Le Bleu du Ciel takes as its starting point a childhood memory, that of the song of swallows in the sky and their gathering on the electric wires before their trip to the Sahara. Associated with the ideas of travel and freedom, the flight of these birds inspired Édouard Taufenbach and Régis Campo to image a "score made up of ruptures, accelerations and silences" in which "abstract forms such as signs to be interpreted ". It is around this poetic motif that the artistic research of the two laureates is tied, who wish to create with four hands a "sensitive representation of the passage of time, of movement and of exchanges and circulations within a space", by combining their practices of image and music.
Édouard Taufenbach was born in 1988. Régis Campo is twenty years his senior. They met last spring, following the announcement of the launch of the 4th edition of the Swiss Life Prize at 4 Mains and their worlds immediately dialogued. Both indeed share the same cinephile and musical imagination, a closeness of tastes and spirit that made them want to combine their know-how.
Bringing together photography and music at the heart of a common project, this is the ambition of the Swiss Life 4 Hands Prize organized by the Swiss Life Foundation. The 2020 edition elected its winning duo: photographer Edouard Taufenbach and composer Régis Campo for their cross-sectional work Le Bleu du Ciel. Their collaboration is based on the theme of the swallow, inspired by a childhood memory of the sounds they made as they perched on the wires of utility poles. At the crossroads of art and science, their performance is a sensitive representation of exchanges and circulations within space based on the movements of the flight of the swallow during the migrations where it crosses the Sahara and the Mediterranean in race to sub-Saharan Africa and Europe.
Sélection du Prix Nadar 2020
Coproducer
Prix Swiss Life à 4 mains
Collection
Hors Collection
Français
Leporello (dépliant)
Leporello 25 volets (5,37 m déplié)
50 pages
ISBN : 978-2-35046-515-9
Press review
Thirty heads accompanied by an original photograph in the format of 21.6 x 28.6 cm, numbered and signed by Edouard Taufenbach and Bastien Pourtout, the set presented in a plexiglass box.
Photo #1

Photo #2

Photo #3

Photo #4

Photo #5

Photo #6

Photo #7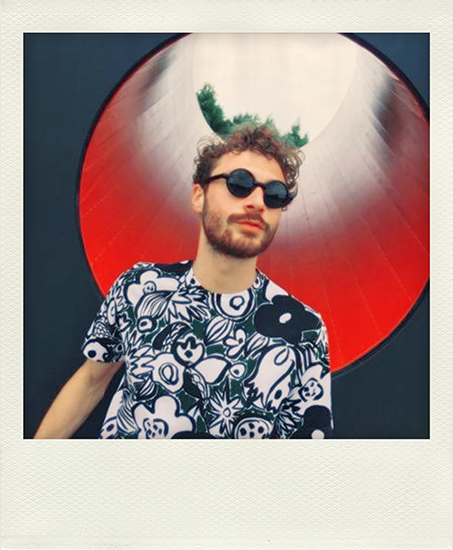 Édouard Taufenbach Born in 1988, he lives and works in Paris where he graduated in Art and digital media at the Sorbonne. His work is divided between video art and plastic expression. In 2015 he presented a large-scale installation: SFUMATO for Nuit Blanche, as well as a first solo exhibition: HOMMAGE2. The following year, he presented a series of CINEMA collage: domestic stories, playing on the boundaries between document and fiction, shown at 104 in Paris in 2017 as part of the Circulation (s) festival. He presented SPECULAIRE in 2018 at Galerie Binome as well as at Unssen and Paris Photo.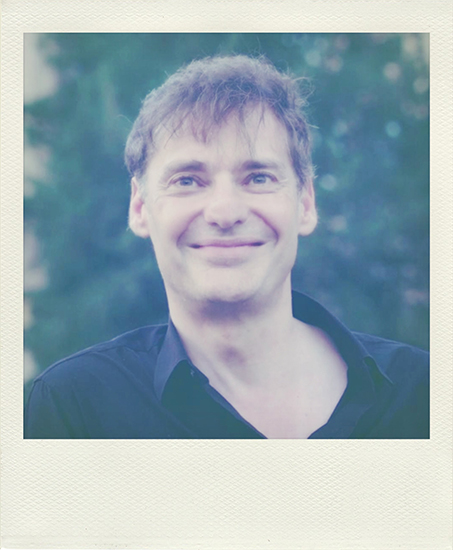 His colorful and playful style runs through the entire work of Régis Campo, a prolific and talented composer of concertos, symphonies, operas, film and stage music, pop songs … A dense and varied repertoire performed by orchestras around the world.
Winner of the 2020 edition of the Grand Prix Lycéen des Composers, awarded by students from 116 establishments for his work Une solitude de l'Espace, Régis Campo demonstrates with this award his ability to appeal to all audiences. A playful approach to creation that helps bring together enthusiasts from all generations. His works – already more than 300! – resonate around the world, many of them created by the most famous performers. First prize for composition at the Conservatoire National Supérieur de Musique in Paris, the one who was a resident of the Villa Medici collected awards throughout his brilliant career: the Hervé Dugardin Prize in 1999, the Sacem Grand Prix for Young Composers in 2005, the Gaudeamus Foundation Prize for his work Commedia in 1996, three prizes in the Henri Dutilleux competition the same year, or the Simone and Cino del Duca Foundation prize in 2014.
In 2020, Sacem awards him the Grand Prix for contemporary classical music (Career) in December 2020 during the Grands Prix Sacem.
His music for Le Bleu du Ciel is inspired by the world of pop, ambient music and film music, paying tribute to great artists such as Björk, Ennio Morricone and ORLAN …
In 2017, Régis Campo was elected a member of the Academy of Fine Arts, an armchair which was occupied, among others, by Olivier Messiaen. Like a symbol!