"Modern man no longer lives on the surface itself an existence devoid of deeper meaning. It is in anxiety, losing its bearings and values. He lives in fear, afraid that the other finds its weaknesses and shortcomings. It gum what society blame him: his sensitivity and emotions. This carapace hardens in contact with others in order, he believes, to seem louder. His heart slowly fossilize, then her body melts into a stone matrix.
Statue In this series I have chosen the self-portrait to locate me closer to my emotions, to describe a solitary being, which splits into two parts, one that the company made cold and insensitive, the other that still resists and fights to retain his humanity, his heat. A duality, half statue, half human."
Coproducer
Acte2 Galerie, Paris
Collection
Hors Collection
Anglais/Français
Relié couverture cartonnée
30 photos colors
64 pages
ISBN : 978-2-35046-371-1
Press review
Numbered deluxe edition accompanied by a photographic* print signed by Emmanuelle Bousquet.

* Selectable between three photographs, each taken 17 copies 15 x 21 cm

SOLD OUT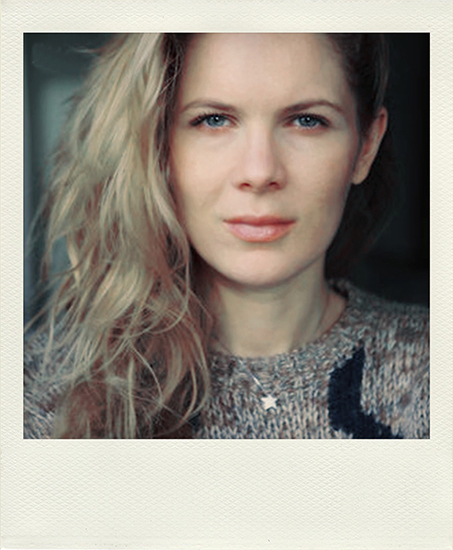 Born in Nîmes in 1979.
Began photography at the age of ten. As a child, influenced by her surroundings in a family of fashion designers, Emmanuelle Bousquet naturally places herself in front of the lens and takes the pose in the manner of the models she has seen so often photographed.
As a teenager, she photographed her loved ones and increasingly considered photography as a form of expression in its own right.
In 2004 she met the photographer Antoine d'Agata. The latter encourages him to explore all facets of the self-portrait. This exhortation will have a decisive character in his career. She will use her body as a painter uses her own painting. Fascinated by this idea of confronting the throes of introspection, she discovers exploring femininity. In 2015 she published Sous une pierre amante (Filigranes).
Psychanalyste et Critique d'art