The stigma sublimated by Emmanuelle Bousquet
"Stigma, a multi-sense term, both scar, wound and part of a flower, that part of the flower that absorbs pollen and holds it back. The first interaction between the air and the plant, a passage that leads to the essence.
The stigma that Emmanuelle talks about is identical to a second skin that we explore to better hatch. A bloom on her body that reminds us
the past and transform the material.
This body not only exhibits its injury as a tattoo on its skin,
it becomes the wound to better transcend it.
Stigma brings us thus into reconciliation: that of the acceptance of evils and the birth of a new creative impulse.
Once again, Emmanuelle Bousquet, we share, with sincerity, poetry and finesse, his "inner sunset".
Fiona Sanjabi
Exhibition by Emmanuelle Bousquet at Agathe Gaillard Gallery, Paris from April 5th to June 12th, 2018.
Tirage de tête* numérotés accompagnés d'un tirage photographique signé par Emmanuelle Bousquet. * Choix possible entre trois photographies, chacune tirée à 12 exemplaires format 15 x 21 cm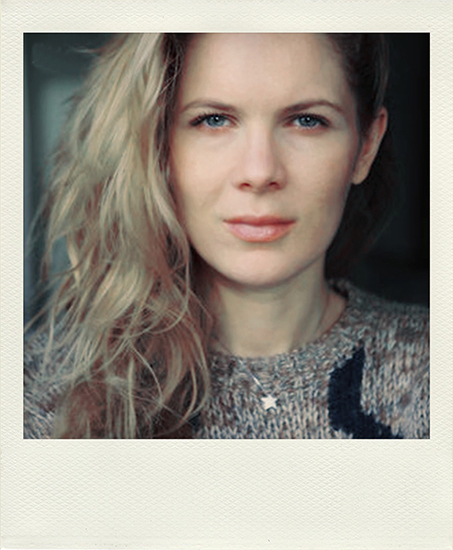 Born in Nîmes in 1979.
Began photography at the age of ten. As a child, influenced by her surroundings in a family of fashion designers, Emmanuelle Bousquet naturally places herself in front of the lens and takes the pose in the manner of the models she has seen so often photographed.
As a teenager, she photographed her loved ones and increasingly considered photography as a form of expression in its own right.
In 2004 she met the photographer Antoine d'Agata. The latter encourages him to explore all facets of the self-portrait. This exhortation will have a decisive character in his career. She will use her body as a painter uses her own painting. Fascinated by this idea of confronting the throes of introspection, she discovers exploring femininity. In 2015 she published Sous une pierre amante (Filigranes).
Director of the Musée de l'Elysée in Lausanne since March 2015, Tatyana Franck directed the Claude Picasso Archives in Geneva and has managed important photographic collections, notably the David Douglas Duncan Fund. Curator of many international exhibitions including La Beauté des lignes. Gilman and Gonzalez-Falla Collection, Unfamiliar Familiarities, The Memory of the Future. Photographic dialogue between past, present and future, Picasso at Work. Through the lens of David Douglas Duncan or La Part Animale, Tatyana Franck is also editor of the "Collection – Musée de l'Elysée" and editor-in-chief of ELSE magazine. Involved in the cultural policy of several renowned institutions, Tatyana Franck has many honorary functions in Switzerland and abroad.