Trolling is a work on the memory linked with the inhabitants of the town of Saint -Jean- Brévelay in Morbihan.

" In continuation of fountains, mills, laundries , stories , between water , nature and heritage, I poured in the landscape a long train of hundred meters of fabric.
"

Between fragility and emotion , Wanda Skonieczny devised and staged an art project around the transmission of memory, where man , nature and heritage become works of art through photography .

At the intersection of contemporary art and heritage , Wanda Skonieczny developed for several months, relationships with people, nature and heritage, in a friendly concern for memory transmission .

A photographic work developed from staged around gestures and traditions of the past, in which the inhabitants , became actors for a moment , lend themselves to the game human exchanges were of very high quality with participants
such as children , the elderly …
Collection
Hors Collection
Relié couverture cartonnée
50 photos colors and Blanck and white
72 pages
ISBN : 978-2-35046-299-8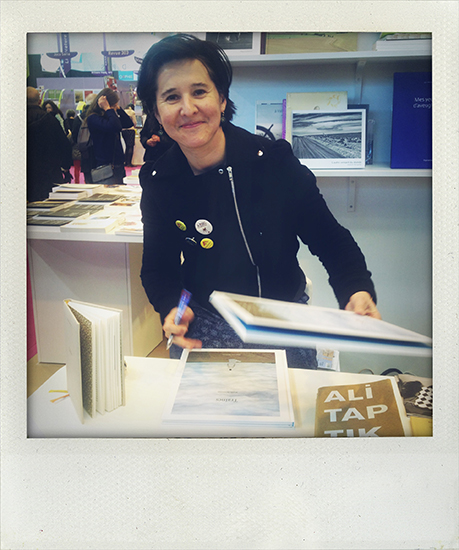 Wanda
Skonieczny
was born in

 

Aix

-en-Provence

in 1973.

In 1997

she graduated

with

Masters

of

Fine Arts

from the University of

Strasbourg.

She

has lived and worked

in Marseille and

set up his

new workshop

in Brittany.

With the

coming

of these studies

, she decided to

pursue his research

on the

photographic material

.

It

then develops

a new technique for

images printed on

fabric to

size

linked to the

site

, the public,

for a

face to face with

his models.