Corinne Mercadier choisit toitures célestes et revers, de celles qui bordent sur le ciel le déambulatoire du Cloître, ou l'extrados des Prêcheurs, et les degrés de Montmajour […]
Est-il question de lenteur, ou plus exactement de ralenti ?
Mais l'aile en suspension, sur l'escalier de Montmajour, dément. Sommes-nous à cet endroit du rêve où se résolvent l'ascension et la chute ? Mais rien pour indiquer ici l'existence de la gravité… M.M.
Collection
Hors Collection
Broché
21 photographies en couleurs et illustrations
60 pages
ISBN : 978-2-91438-153-6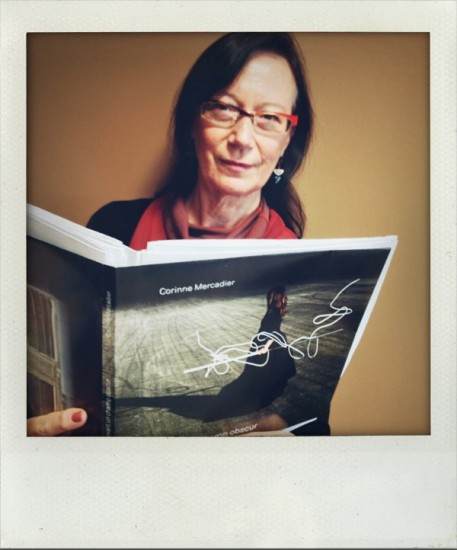 Lives and works in Paris.
Represented by the Gallery Les filles du calvaire in Paris. She has regularly exhibited since 1998 at the Galerie Les filles du calvaire, Paris, and at the Galerie Alan Klotz in New York in 2006 and 2008.
In 2001 she was awarded the Altadis Prize. In 2003, she obtained an order from the Reattu Museum and the Ministry of Culture, where she realized La Suite d'Arles, exhibited during the International Meeting of Photography. In 2013 she was a finalist in the Marc Ladreit Academy of Fine Arts Prize at La Charrière.


It is present in the collections of La Maison Européenne de la Photographie, FNAC, and the National Library, the Polaroid Collection.

She published most of her books at Filigranes Editions, Où commence le ciel ?, Dreaming Journal, La Suite d'Arles, une monographie en 2007, and Devant un champ obscur, in 2012.

Michèle Moutashar, Chief Heritage Curator, Director of the Réattu Museum for 39 years and who left office in June 2013.