De l'aube au crépuscule, du fleuve à la mer, dans une dérive sans artifices, il suit les silhouettes fugitives comme une respiration de la brousse, les gestes hiératiques des pêcheurs officiant au bord du fleuve… À côté de ses images, l'écriture de Christian Jacob parle du hors cadre, du hors champ. La fiction débusque les ornières du réel, suit le cheminement de mythes improbables. Tel les conteurs du village, cet ouvrage en duo ouvre à deux battants les portes de l'Afrique.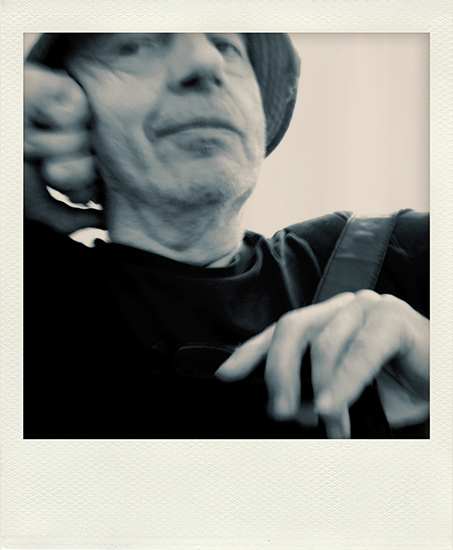 Guy Hersant born in 1950 in Loire-Atlantique. After an artisanal apprenticeship in photography, then employed in different studios, he moved to Lorient in 1975. His origins, his very young revelation of the taste for travel and his interest in the peasant world from which he came, have often leads to photography in France, in China and since 1971 in Africa.
Co-founder in Lorient of the Sellit group in 1979, creator and director from 1982 to 1989 of the Rencontres photographiques en Bretagne and of the Le Lieu gallery, he was curator of exhibitions at the biennials of African photography in Bamako between 1994 and 2001.
Settled in Paris in 1990, he worked on major construction sites and contemporary architectures in the capital. From 2001 and for ten years, through commissions or artist residencies, he approached the world of work as a main subject, bringing together in group portraits of people exercising different activities and professions in Nigeria, Ghana, Mali, Gabon as well as in various regions of France.
Exhibitions in museums, institutions, festivals: BPI G. Pompidou (Paris), Museums Decorative Arts (Nantes), Rimbaud Museum (Charleville-Mézières),
Marco Museo (Vigo), La Filature (Mulhouse), Port-Musée (Douarnenez), Musée d'Evreux …
He is the author of monographs mainly at Editions Filigranes.
Works published in 2019: Ouessant – text Mona-Ozouf.