Dans les champs de l'Aisne on peut assister presque en toutes saisons aux immenses ballets un peu raides de ces machines grossiéres, mais qui sont belles et fascinantes comme des jouets d'enfants. L'homme, "le paysan", n'apparaît qu'aprés, il est caché par la machine ou bien tellement minuscule dans l'étendue des parcelles qu'il faut un oeil avisé pour le repérer. Petit homme vert avec une fermeture éclair blanche, j'ai pris l'habitude de le nommer "agronaute" ou encore "explorateur agricole". Ceci n'est pas du tout irrespectueux. […] Le peintre Olivier Debré prétend qu'ils sont les inventeurs de la ligne droite ; depuis ils arrangent et animent, à leur gout, les paysages. Ce sont des bricoleurs de génie préoccupés d'allier le progrés à la nature pour en obtenir le plus et le meilleur en réduisant l'effort. Les agriculteurs sont les maîtres de l'espace terrestre. J'ai abordé l'agriculture dans l'Aisne en laissant courir ma vision dans les champs à la rencontre des gens, des machines, des bêtes, des paysages et des bâtiments ou de toutes choses intermédiaires à ceci. […] Guy Hersant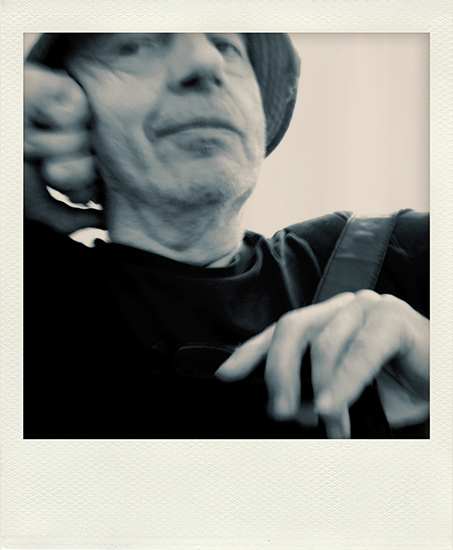 Guy Hersant born in 1950 in Loire-Atlantique. After an artisanal apprenticeship in photography, then employed in different studios, he moved to Lorient in 1975. His origins, his very young revelation of the taste for travel and his interest in the peasant world from which he came, have often leads to photography in France, in China and since 1971 in Africa.
Co-founder in Lorient of the Sellit group in 1979, creator and director from 1982 to 1989 of the Rencontres photographiques en Bretagne and of the Le Lieu gallery, he was curator of exhibitions at the biennials of African photography in Bamako between 1994 and 2001.
Settled in Paris in 1990, he worked on major construction sites and contemporary architectures in the capital. From 2001 and for ten years, through commissions or artist residencies, he approached the world of work as a main subject, bringing together in group portraits of people exercising different activities and professions in Nigeria, Ghana, Mali, Gabon as well as in various regions of France.
Exhibitions in museums, institutions, festivals: BPI G. Pompidou (Paris), Museums Decorative Arts (Nantes), Rimbaud Museum (Charleville-Mézières),
Marco Museo (Vigo), La Filature (Mulhouse), Port-Musée (Douarnenez), Musée d'Evreux …
He is the author of monographs mainly at Editions Filigranes.
Works published in 2019: Ouessant – text Mona-Ozouf.