Molène is a drop of earth placed on the surface of the ocean, a marine dew distilled in Bannec, Balanec, Trielen, the island of Christians, litiri, Quéménès, Béniguet, forming, among other emergence, its archipelago. She rubs shoulders with discreet rivalry, the Sentinel Ouessant, her neighbor, who, despite the shackles of the waves, seems more devoted to immutability. Molène disappears under the mist where, in skyscrapers, in the great game of optical illusions when the light of this end of the world refracts, even more than elsewhere, and that the vibrating ether mixed mixed of the sea and the wind.
Molène is a stopover, a shelter, a rest for who knows how to reach it, in the tangle of the pitfalls, taking the path of the beacons and relying on the bausover to pass the large roof, the hare, the big c'hromm and Men-Ar-Roued, before seeing, at the entrance to the island, the white turret of Trois-Pierres. Those who prefer the Helle channel will cross the perceaux, the faix or the luronne. And on the Sea of ​​Iroise, everywhere these names resonate, which tell stories of stars, animals, colors or hooks thus keeping the memory of roads, sea fortunes and the secret of fishing corners.
Molène is a tide in the alternative, high or low, with dead or lively waters. And life is organized to the rhythm of this swelling and deflation, orchestrated by the waltz of the Moon and the Sun: the laying of the nets, the rise of the lockers, the Goémon Cup, the fishing with elmals or the strils. With the spread revealed, the estrans entrust their treasures always renewed to birds, flies, fleas or who will know, the first, lay its stone on the precious pinsé.
Molène is a trip to the country of a suspended time where you pass or root. They are the trees these men and women drawn up on the baldness of the island when the vegetable reign crawls to escape the fire of the spray. In Beg-Ar-Loued, the soul of their ancestors is, with small sips, swallowed by the greedy ascent of the ocean; Elsewhere, she lives these giants of granite with curious forms, fantastic mineral incarnations. […]
Marie Hascoët
Collection
Hors Collection
Français
Broché avec rabats
25 photos duotone
32 pages
ISBN : 978-2-35046-579-1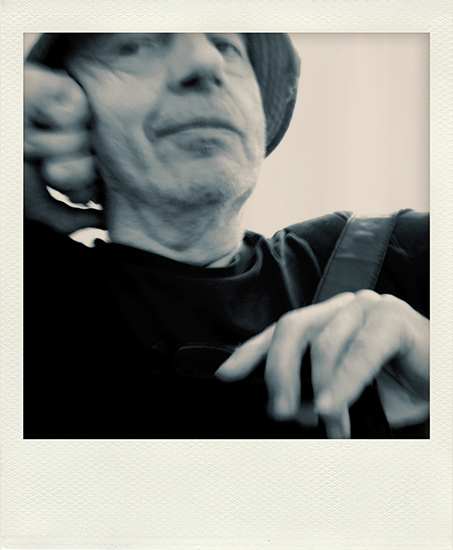 Guy Hersant born in 1950 in Loire-Atlantique. After an artisanal apprenticeship in photography, then employed in different studios, he moved to Lorient in 1975. His origins, his very young revelation of the taste for travel and his interest in the peasant world from which he came, have often leads to photography in France, in China and since 1971 in Africa.
Co-founder in Lorient of the Sellit group in 1979, creator and director from 1982 to 1989 of the Rencontres photographiques en Bretagne and of the Le Lieu gallery, he was curator of exhibitions at the biennials of African photography in Bamako between 1994 and 2001.
Settled in Paris in 1990, he worked on major construction sites and contemporary architectures in the capital. From 2001 and for ten years, through commissions or artist residencies, he approached the world of work as a main subject, bringing together in group portraits of people exercising different activities and professions in Nigeria, Ghana, Mali, Gabon as well as in various regions of France.
Exhibitions in museums, institutions, festivals: BPI G. Pompidou (Paris), Museums Decorative Arts (Nantes), Rimbaud Museum (Charleville-Mézières),
Marco Museo (Vigo), La Filature (Mulhouse), Port-Musée (Douarnenez), Musée d'Evreux …
He is the author of monographs mainly at Editions Filigranes.
Works published in 2019: Ouessant – text Mona-Ozouf.
Enjured to the Iroise Sea since her childhood, Marie Hascoët studied art history at the Louvre school.
In 2008, she rediscovered the ocean, in the light of the biodiversity he houses, entering the Marine Natural Park in Iroise.
Since then, within this protected space, it has been trying to bring the universes closer to sensitive and science, to better understand the links that unite men to the sea and promote their reconciliation.