Once upon a time
wicked sisters story fragments on the road before the very last day
Once upon a time
wicked sisters story fragments on the road before the very last day
Le titre est assez énigmatique et décalé des photographies.
Il était une fois, des fragments d'une histoire de sœurs diaboliques, sur la route avant le tout dernier jour
Myriam et Olivia se sont rencontrées en 1999 à l'école de photographie de Vevey en Suisse.
C'est de cette amitié qu'est né ce livre.
En 2010 elles ont fait ce projet de voyage : traverser les États-Unis de Chicago à San Francisco avec pour contrainte que Myriam prenne quotidiennement une photographie d'Olivia.
7 201 km, 120 heures de voiture plus tard, après avoir traversé Oklahoma City, Tulsa, Colorado City (Texas), Albuquerque, Santa Fe, etc., elles avaient réalisé plus de 700 photographies.
Ce livre parle de cette liberté qu'offre le voyage, de cette complicité entre deux personnes qui se jettent dans l'aventure et dans le paysage.
Le temps d'une image, la figure d'Olivia, tel un personnage de fiction, s'inscrit dans cette mythologie américaine.
Collection
Hors Collection
Anglais/Français
Relié couverture cartonnée et toilée
107 photographies en couleur
120 pages
ISBN : 978-2-35046-294-3
Paru dans la presse
Once upon a time
wicked sisters story fragments on the road before the very last day
De cet ouvrage il a été tiré 20 exemplaires de tête numérotés accompagnés d'un tirage original*, numéroté et signé.

* Quatre photographies différentes tirées chacune en 5 exemplaires.
Photo #1

Photo #2

Photo #3

Photo #4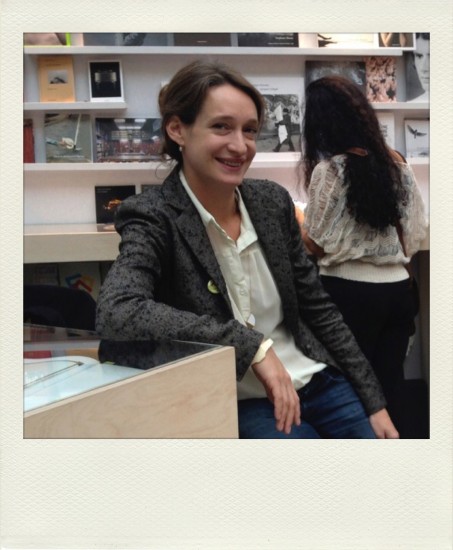 Myriam Tirler Allemande de nationalité, née à Genève en 1977, Myriam Tirler est diplômée de l'Ecole de Photographie de Vevey. Depuis la fin de ses études en 2002, elle travaille en free-lance pour différents magazines et couvre des spectacles, théâtres, concerts, performances. Elle effectue également des portraits de comédiens, artistes et autres musiciens tout en poursuivant un travail d'ordre plastique, à Paris, où elle réside.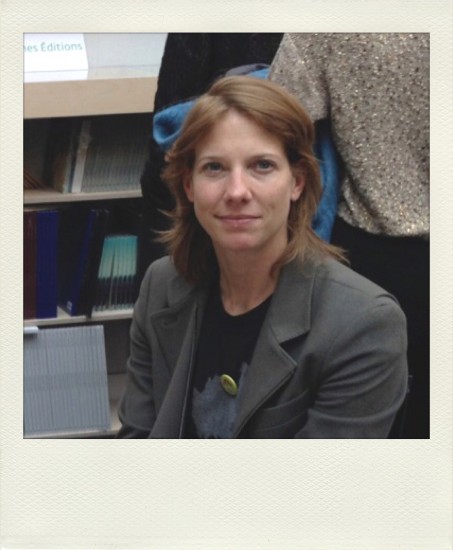 Olivia Creed, se trouve être le personnage, le modèle central de la plupart des photographies.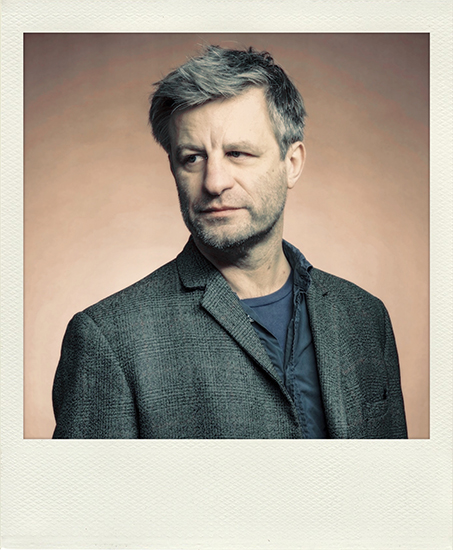 Jean-Yves Jouannais est né en 1964. Il a été rédacteur en chef de Art Press pendant 9 ans. Critique d'art et commissaire d'expositions : Biennale de Venise, 1995 ; "Le Fou dédoublé. L'idiotie dans l'art du XXe siècle", Moscou, 2000 ; "La Force de l'art 02", 2009). Il a entamé un cycle de conférences intitulé "L'Encyclopédie des guerres" au Centre Pompidou, programmé pour 4 années.