PARIS, 21 December 1997 (AFP) – Fifty families have moved into an office building of 5,000 m2, 61 rue d'Avron, unoccupied for three years. According to the elected Commons, "this action emphasizes the plight of thousands of families and individuals denied the right to housing" Six years later, a dozen families live here. This book paints a picture of the building and its last occupants, waiting every day since 1997 to be relocated, fearing every minute of being deported. Portraits hidden, privacy, the layout of the book invites the reader to go beyond the facade of the building unsafe and open the door to meet his people.
Collection
Hors Collection
Broché par une reliure spirale
41 color photos
40 pages
ISBN : 978-2-914381-89-5
Press review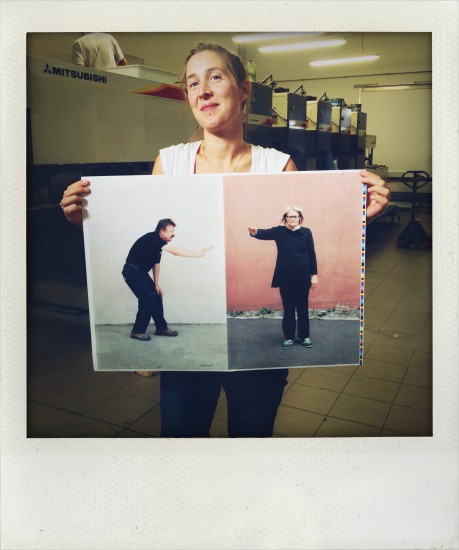 Marion Doussier was born in Rennes in 1980. She graduated from the National School of Superior Louis Light (2003). She received in 2006 the Lucien and Rodolf Hervé Prize for her series of photographs on adolescence. Entitled One summer, this series has been exposed during the international meetings of photography (Arles) and joined the Cartier Foundation collection for contemporary art as well as the National Fund for Contemporary Art. In 2010, Marion Doubier receives the price of the Academy of Fine Arts for his family project. It is represented by the Gallery of the Day Agnès b.
She published at Filigranes: IIs habit(ai)ent au 61 rue d'Avron, Un Eté, Famille and Corps de ballet.