PARIS, 21 December 1997 (AFP) – Fifty families have moved into an office building of 5,000 m2, 61 rue d'Avron, unoccupied for three years. According to the elected Commons, "this action emphasizes the plight of thousands of families and individuals denied the right to housing" Six years later, a dozen families live here. This book paints a picture of the building and its last occupants, waiting every day since 1997 to be relocated, fearing every minute of being deported. Portraits hidden, privacy, the layout of the book invites the reader to go beyond the facade of the building unsafe and open the door to meet his people.
Collection
Hors Collection
Broché par une reliure spirale
41 color photos
40 pages
ISBN : 978-2-914381-89-5
Press review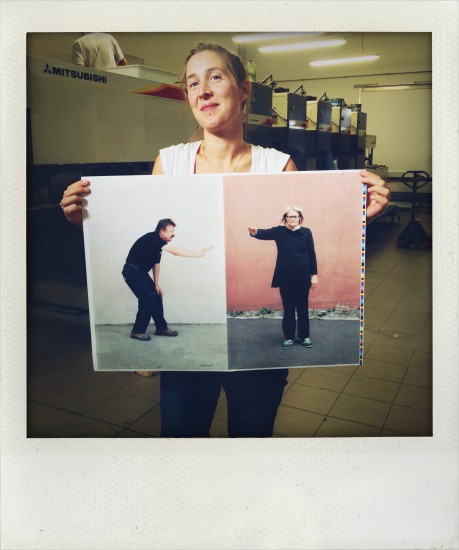 Born in 1980,

Marion

Poussier

lives and works in

Paris.

A graduate of the

Ecole

Nationale Supérieure

Louis Lumière

, she

is a freelance photographer

,

working with

the press and

in parallel

develop

personal projects

.

Focused on

meeting the other

, his work reflects

his sensitivity

but also the

questions and

decrypts

the gestures,

the spaces between

body

attitudes and behaviors

of some communities.

Considered one

of the most talented

photographers

of his generation

, the work of

Marion

Poussier,

has been awarded

many times

.

The price of the

Talent Award

for his series

The

Heat Wave

is the first

of many

.

Its

been around

a

series

of youth

received a citation

at the

Kodak Prize

for

criticism

in 2005 and

was exhibited

at the Rencontres

Internationales

de la Photographie

d'Arles

in 2006.

Family,

his last

work,

was hailed by

the prestigious

Academy of

Fine Arts.

Marion

Poussier

is the author of

three books

published by

Filigranes

:

I

IIs habit(ai)ent au 61 rue d'Avron, Un Eté, Famille et Corps de ballet,

recently released

on the occasion

of his exhibition

at the Academy of

Fine Arts.