– Do you love me? Gathering photographs of Marion Doussier and a text by Sonia Chiambretto: L.h.o. Or what ?
This montage without exotic filter highlights the question of love among young people living in the HLM cities of the peri-urban areas of a medium city in France. In a high modesty, the photographs seize the eyes of girls and boys who are woven to each other, leaving a glimpse of secret links. These faces borrowing
sweetness springs a raw and poetic language that invents in the field of image a love geography
Where to clash with desires and dominances, standards and transgressions.
The works of the series – do you love me? Will be exhibited at Hotel Fontfreyde Clermont-Ferrand, from June 30 to September 19, 2021.
Coproducer
Hotel Fontfreyde - Clermond-Ferrand
Collection
Hors Collection
Français
Couture Singer + étui
45 photos colors
80 pages
ISBN : 978-2-35046-504-3
Press review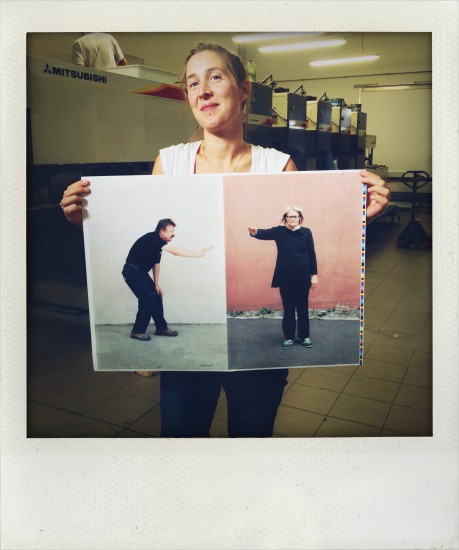 Marion Doussier was born in Rennes in 1980. She graduated from the National School of Superior Louis Light (2003). She received in 2006 the Lucien and Rodolf Hervé Prize for her series of photographs on adolescence. Entitled One summer, this series has been exposed during the international meetings of photography (Arles) and joined the Cartier Foundation collection for contemporary art as well as the National Fund for Contemporary Art. In 2010, Marion Doubier receives the price of the Academy of Fine Arts for his family project. It is represented by the Gallery of the Day Agnès b.
She published at Filigranes: IIs habit(ai)ent au 61 rue d'Avron, Un Eté, Famille and Corps de ballet.

Sonia Chiambretto is the author of a dozen books. His writing questions and distort the notion of "document", she says writing "foreign French languages". Its texts, mostly published in the South Paper Acts, the editions us, and at the Ark publisher, have been staged in France and abroad by Hubert Colas which has set the entire Trilogy CHO And creates, in 2021, superstructure drawn from his last skyscraper book, and Rachid Ouramdane who created two of his pieces, including his text fonts! Sonia Chiambretto publishes in magazines of poetry, gives readings / performances of his works, anime various workshop in art schools. Last text published: skyscraper, (story, ark, 2020).