At the crossroads of the real, the intimate and the fiction … A photographic diary. It is a return on images, an inventory of fixtures, a flow of notes, an editing of archives without chronology and any provenance. which crosses the researches, personal or professional, the orders, the projects carried out or not and which echoes a photographic practice of the everyday life such as a logbook. Of the order of the photographic essay, it is an attempt liberated of the codes of the series or the subject, it's a quest; of meaning, of memory, of a medium to be redefined in all its forms of production and diffusion. It is a dive in an archive material that has been made for more than twenty years, a moment where things arise to continue, a corpus created as a liberating gesture, a book to keep track.
330 copies printed.
Collection
Hors Collection
Français
Broché avec rabats
129 photos colors
190 pages
ISBN : 978-2-35046-489-3
Press review
Thirty copies of head numbered, accompanied by three original prints, slid randomly between the pages of the book, numbered and signed by Laure Vasconi.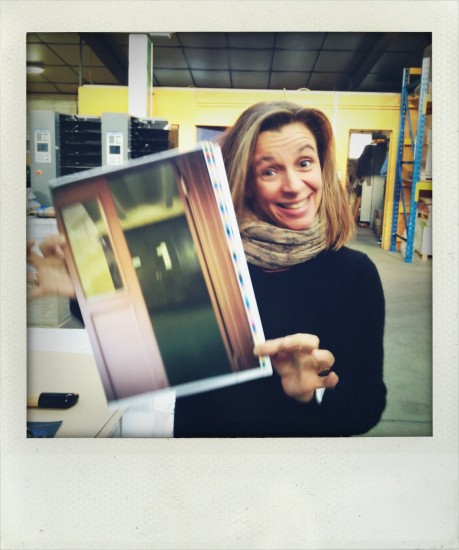 Laure Vasconi lives and works in Paris. After studying architecture in Paris, she studied photography in NY (ICP), she began by assisting many photographers of the agency Magnum while conducting her first personal research. Concerned by the issue of memory, urbanism and landscape, she is currently working on the transformation of Greater Paris and participates in the FTL Photographic Mission (France (s) Territoire Liquide (ed.Seui) and at the exhibition Landscapes French at the BNF Her work is regularly exhibited in France and abroad, she teaches internships in schools and as part of the Festival d'Arles, she publishes several books with Filigranes, Le Point du Jour, Médiapop, Les editions of the eye …
Laure is represented by the gallery Sit Down.