Ce travail a été réalisé au cours de deux voyages en Russie. Associant le contenu documentaire et le regard d'auteur, elle propose une autre lecture d'un réel difficile mais sans souscrire au spectaculaire. Dans des situations du quotidien mettant en scène des hommes et des femmes acteurs d'une Russie en devenir, elle décrypte les traces de la difficulté de vivre et les signes d'espoir d'un futur incertain. Pour ce voyage en Russie Laure Vasconi n'avait pas de commande d'un journal, pas d'obligation de rendre compte. Libérée du poids de la contrainte, elle raconte, plus simplement, ce que fut sa rencontre avec la Russie et quelques uns de ses habitants, ou plutôt de ses habitantes. Dans un contexte similaire à celui d'un photographe de presse elle parle de la femme russe comme l'on parle d'un alter ego sans discours ni présupposés. Elles sont partout présentes, jeunes et belles pour le casting de Miss Russie, fière et stoïques pour un portrait qui parle du souvenir, en bleu de travail comme rappel de l'époque ou l'ouvrière se confondait avec l'ouvrier. […] E.P.
Collection
Hors Collection
Broché avec rabats
40 photographies imprimés en bichromie
60 pages
ISBN : 978-2-910682-66-8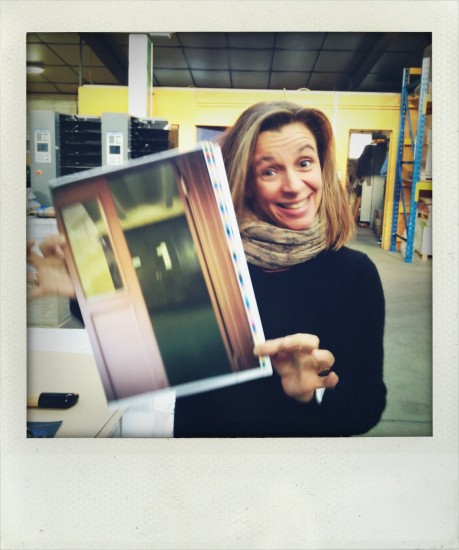 Laure Vasconi lives and works in Paris. After studying architecture in Paris, she studied photography in NY (ICP), she began by assisting many photographers of the agency Magnum while conducting her first personal research. Concerned by the issue of memory, urbanism and landscape, she is currently working on the transformation of Greater Paris and participates in the FTL Photographic Mission (France (s) Territoire Liquide (ed.Seui) and at the exhibition Landscapes French at the BNF Her work is regularly exhibited in France and abroad, she teaches internships in schools and as part of the Festival d'Arles, she publishes several books with Filigranes, Le Point du Jour, Médiapop, Les editions of the eye …
Laure is represented by the gallery Sit Down.