The road, so our path can be recorded words.
But we know, still faces fixed fraction of a second, landscapes shaped like shadows tough, pure lines that recreate the sensation.
Where three small figures of children Mennonites, an almost ghostly white dog, a festival village with its dancers body arched like a Botero painting, or just the empty space and a parking twilight, fall
in our eyes.
The photographic journey of Jacques Borgetto in Chile or Argentina – the Atacama salt in Geyser Tatio, or Pampas Santa Rosa Peninsula Valdes – are hardly more places.
Exhibition as part of the sixth edition of Walks Photographic Vendome (41) June 18 to September 19, 2010.
L'autre versant du monde is the first book of Jacques Borgetto.
Collection
Hors Collection
Anglais/Espagnol/Français
Relié couverture cartonnée
50 duo tone photos
84 pages
ISBN : 978-2-35046-189-2
Press review
Limited edition printed in 30 numbered copies accompanied by a photographic print * (size 18 x 24 cm), signed by Jacques Borgetto.
* Choose from six possible photographs, each taken at 5 copies.
Photo #1

Photo #2

Photo #3

Photo #4

Photo #5

Photo #6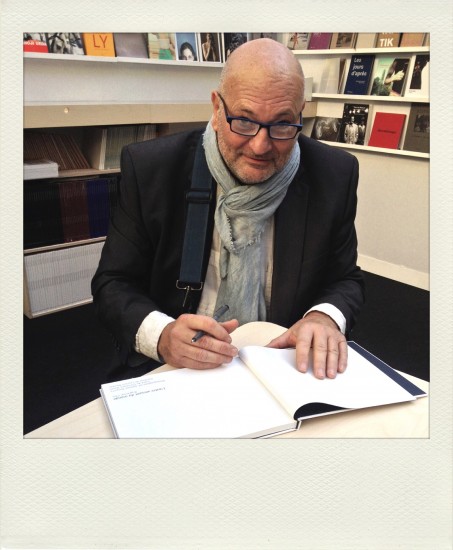 Originaire du Sambuco, petit village du Piémont (Italie), Jacques Borgetto est né à Paris.
Très jeune, il se passionne pour la photographie, qui l'accompagnera dans chacun de ses voyages. Ce « Baudelaire de l'image », comme le qualifie le journaliste Alain Mingam, sillonne le monde et son époque, d'Europe en Amérique et d'Afrique en Asie, à la rencontre de ses semblables.
Depuis 1975, son travail est régulièrement exposé en France et à l'étranger. Il est lauréat du Vienna International Photo Awards (VIPA) en 2012, et obtient plusieurs résidences d'artiste durant sa carrière. Ses œuvres sont présentes dans les collections permanentes de la Maison Européenne de la Photographie, à la Bibliothèque nationale de France et dans de nombreuses collections privées.
Plusieurs publications lui sont consacrées dans la presse spécialisée.
Il est également l'auteur de cinq ouvrages de photographie : L'homme et l'olivier (Editions du Nol, 1984), Nous avons fait un très beau voyage(Editions Filigranes, 2010), L'autre versant du monde (Editions Filigranes, 2010) Terres foulées (Editions Filigranes, 2011), et Buenos Aires (Editions be-pôles, 2013).
Jacques Borgetto vit et travaille à Paris.
Christiane Rance after studies at the Institut d'Etudes Politiques de Paris, C.
Rance has long been head of the "Investigations" Le Figaro Magazine.
She then signs his various reports in various French and international journals.
Publisher Robert Laffont, she has published include Phoolan Devi, Zlata Filipovic, or Yolanda Pulecio (mother of Ingrid Betancourt).