"I have traveled all over Tibet many times in all seasons since 2007 and have seen many changes in the territory: roads and motorways are increasingly fragmenting the landscapes of the great plateaus, I have often thought that these changes would serve the Tibetans.
This is not the case: no infrastructure is intended to serve small towns and settlements. Chinese colonization is becoming more and more evident in Lhasa, a holy city.
This policy was accompanied by the destruction of the Tibetan settlement, which was replaced by the construction of housing for the Chinese. This voluntarist policy also tends towards the sedentarisation of the nomads of the high plateaus with the corollary the construction of new towns. " […]
Jacques Borgetto
Collection
Hors Collection
Anglais/Français
Relié couverture cartonnée
100 photos duotone and colors
144 pages
ISBN : 978-2-35046-415-2
Press review
From this work, thirty heads, numbered, have been drawn, accompanied by an original print * in 18 x 24 cm format, numbered and signed by Jacques Borgetto.

* Three different photographs each with ten copies.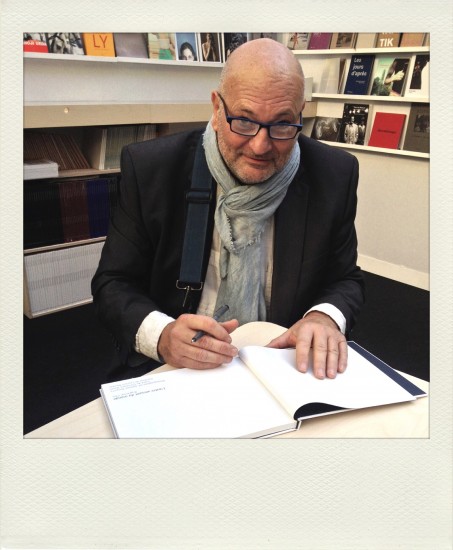 Originaire du Sambuco, petit village du Piémont (Italie), Jacques Borgetto est né à Paris.
Très jeune, il se passionne pour la photographie, qui l'accompagnera dans chacun de ses voyages. Ce « Baudelaire de l'image », comme le qualifie le journaliste Alain Mingam, sillonne le monde et son époque, d'Europe en Amérique et d'Afrique en Asie, à la rencontre de ses semblables.
Depuis 1975, son travail est régulièrement exposé en France et à l'étranger. Il est lauréat du Vienna International Photo Awards (VIPA) en 2012, et obtient plusieurs résidences d'artiste durant sa carrière. Ses œuvres sont présentes dans les collections permanentes de la Maison Européenne de la Photographie, à la Bibliothèque nationale de France et dans de nombreuses collections privées.
Plusieurs publications lui sont consacrées dans la presse spécialisée.
Il est également l'auteur de cinq ouvrages de photographie : L'homme et l'olivier (Editions du Nol, 1984), Nous avons fait un très beau voyage(Editions Filigranes, 2010), L'autre versant du monde (Editions Filigranes, 2010) Terres foulées (Editions Filigranes, 2011), et Buenos Aires (Editions be-pôles, 2013).
Jacques Borgetto vit et travaille à Paris.
Matthieu Ricard Doctor in cellular genetics, Tibetan Buddhist monk, author and photographer.
Jean-Paul Ribes Journalist and writer was one of the first to take the road between Kathmandu and Lhasa in 1985. On his return from Tibet, he founded the Tibetan People's Support Committee in Paris, published La Lettre du Tibet Which tries to alert political circles and the media about the situation in Tibet. He publishes Tibet, journalists testify in 1992 and preface several works of the Dalai Lama, which he meets regularly.
Magali Jauffret journalist, critic, author. A text written in 3 books published by Filigranes: Tout peut arriver, Gilbert Garcin ; Corinne Mercadier ; Sur la plage, Sylvie Hugues, Eloge de combats ordinnaires, Catherine Poncin.