Japan represents a new chapter in the trajectory and work of Jacques Borgetto, a chapter in which resonates a new and different music. From his latest trips, he has brought back a series of small, jewel-like images. Images that are at once spell-binding and appeasing. Very different from their predecessors by both their form and composition, but once again inhabited by the sensitivity and delicacy that he masters so well.
The title of the series, "Evanescence", perfectly conveys the spirit of a photography that is imbued with both respect and nostalgia, for a world that continues to perpetuate the cult of the past and of traditions. In the heart of today's Japan, in a dimension of timelessness, rituals of prayers and offerings to the gods survive in the temples of the monastic city of Koyasan, despite the fact that today it is directly accessible by airport and that tourist coaches arrive in succession throughout the day. As does the enchantment of the ritual promenades, the length of the Philosopher's Path, in the midst of the cherry-trees and the greenery, unchanged for hundreds of years, of the Kyoto gardens. Laura Serani
Collection
Hors Collection
Anglais/Français
Reliure en couture japonaise
24 photos colors
56 pages
ISBN : 978-2-35046-411-4
Press review
In this book he was shot thirty numbered head, accompanied by an original print * format 21 x 15 cm, numbered and signed by Jacques Borgetto.
* Three different photographs, each taken ten copies.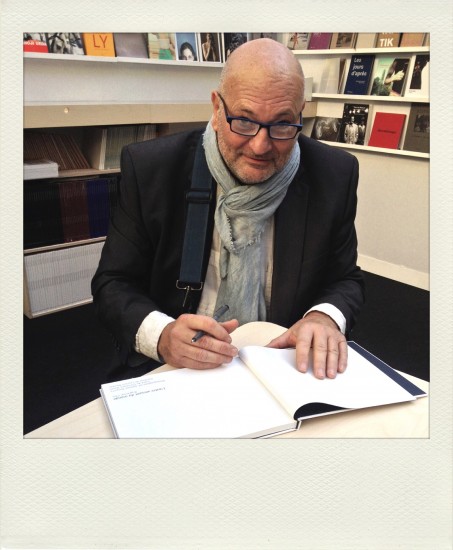 Originaire du Sambuco, petit village du Piémont (Italie), Jacques Borgetto est né à Paris.
Très jeune, il se passionne pour la photographie, qui l'accompagnera dans chacun de ses voyages. Ce « Baudelaire de l'image », comme le qualifie le journaliste Alain Mingam, sillonne le monde et son époque, d'Europe en Amérique et d'Afrique en Asie, à la rencontre de ses semblables.
Depuis 1975, son travail est régulièrement exposé en France et à l'étranger. Il est lauréat du Vienna International Photo Awards (VIPA) en 2012, et obtient plusieurs résidences d'artiste durant sa carrière. Ses œuvres sont présentes dans les collections permanentes de la Maison Européenne de la Photographie, à la Bibliothèque nationale de France et dans de nombreuses collections privées.
Plusieurs publications lui sont consacrées dans la presse spécialisée.
Il est également l'auteur de cinq ouvrages de photographie : L'homme et l'olivier (Editions du Nol, 1984), Nous avons fait un très beau voyage(Editions Filigranes, 2010), L'autre versant du monde (Editions Filigranes, 2010) Terres foulées (Editions Filigranes, 2011), et Buenos Aires (Editions be-pôles, 2013).
Jacques Borgetto vit et travaille à Paris.