"Everything that was directly lived has moved away in a representation" announced in a white voice, Guy Debord in his film The society of the spectacle, in 1973, the year of my birth. Twenty years later, began my photographic practice, conscious. I had never since returned to these first images. It was therefore necessary that one day I find the time to open these archives. I found this, scanned during the sleepless nights following the birth of my daughter, in the fall of 2017. Black and white movies, made at age twenty with an old Pentax K1000 and a Nikon Fm2 used on ancient Tri X 400 Asa, or HPS5 Ilford sometimes pushed to their limit: granular images constituting the elements of a "photobiography" that I had carefully left out and which I realize today that it was without doubt at the heart of my approach.
In this intimate closet that takes place mainly in the province, from the banks of the Saône to the slopes of the Croix Rousse, Lyon, winter, at night, we meet many friends, several self-portraits, some women, and some of "Old masters" that I had then chosen. It will also find various notes, quotes or songs found sleeping in old notebooks, contemporary shots. N.C.
Collection
Hors Collection
Français
Broché avec rabats
112 photos duotone
144 pages
ISBN : 978-2-35046-468-8
Auteur, Musicien, Photographe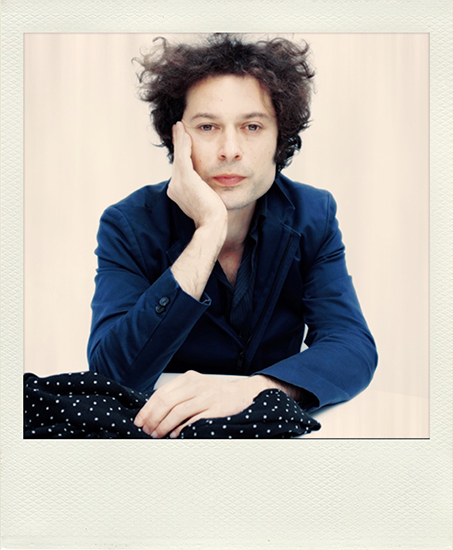 Photographer and author-composer, graduated from the National School of Fine Arts in Lyon (1997) and the National School of Decorative Arts in Paris (1999), Nicolas Comment publishes his first book of photographs in 2001, editions Filigranes: "The service" (text by André S. Labarthe), which will be followed by "Le point" in 2003 and "A ***" in 2004 (texts by Bernard Noël). In 2005, his meeting with Rodolphe Burger , then with Jacques Higelin and Yves Simon for whom he works on two albums ("Amor doloroso" and "Rumors", 2006), brings him closer to the world of music, until the producer Jean-Louis Pierot (Les Valentins / Daho) offers to accompany him in the realization of a personal musical project including the CD-book "Is this the East? (Berliner romanze), published in 2008, is the first part. In collaboration with Patrick Le Bescont, Nicolas Comment has also created the magazine "Saison" at Editions Filigranes and publishes with Anne-Lise Broyer a book on the city of Prague: "Fading" (2006). In 2010, it records a first album produced by Marc Collin (Nouvelle Vague), which will be hailed by the press: "We were God" (Kwaidan / Discograph). In 2012, following the publication of the book "The visit", he adapted to music, with Xavier Waechter , the latest collection of poems by the writer Bernard Lamarche-Vadel: "Retrouvailles", which is released on the jazz label Bonsaï Music. The same year, he exhibited at the VU 'gallery (Paris) a new series of images, the result of a photographic residence made in Mexico and published the book "Mexico City Waltz", at Filigranes. In 2014, parallel to the publication of the book "T (angel) r" (accompanied by an afterword by Gérard Manset and a single containing two unreleased songs), he exhibited from December 2014 to January 2015 at the gallery 127 (Marrakech) a new series of photographs carried out in Morocco. Her second solo album, "Rose Planet", (Kwaidan / Because) was released in CD version in 2015 and version 33 T in 2016 (Mediapop) while the collective exhibition "Being beauteous" (with A.-L. A. Da Cunha, Mr. Maurel de Maillé) continues his career in various French museums throughout 2015. In 2016, Nicolas Comment presents in Paris a large exhibition in duet with photographer Bernard Plossu, "Identification of a city ". Then he exhibited in Vichy, as part of the festival "Portrait (s)", a new series of images devoted to his companion, Milo, which is the subject of the publication of the book "Milo (Songbook)" published by Chic Medias.In 2017, he won the "Residence for photography" prize from the Fondation des Treilles, which allows him to create a new photographic and musical work in the footsteps of the rimbaudian poet Germain Nouveau during the year 2018. His "Journal" Countdown (1991-1999) ", consisting of his first black and white photographs and archival texts, will be published in April 2019.