Christophe Acker, director, signs the residence of this tenth edition and offers a film that apprehends the city of Vichy through dance and movement in order to consider it as a living body and system. The heart of the city, its arteries, its nerve center, its parks and gardens like its lungs, as many organicist and even animist metaphors who assimilate urban space to an organism, both from a physical and functional point of view, And of which Christophe Acker uses himself to create a pulsation in the city.
Accompanied by the choreographer Johana Malédon, he went from one district to another to meet the Vichyssois, students of dance schools, and a rider, moving the lines and highlighting the ties that operate between movement of bodies and architectural lines. His proposal offers a singular look at the city.
The photographic residence is entrusted this year to the French director Christophe Acker who worked, with students of Vichy dance schools, a rider and an acrobat, to the astonishing proposal of a "dance" visit to the city, to Through a film screened at the Palais des Congrès and photographs presented on the forecourt of the station.
Edition limited to 15 numbered copies accompanied by a photographic draw signed by Christophe Acker. Possible choice between three photographs, Fine Art Print Pigment (16 x 21 cm) in 5 copies.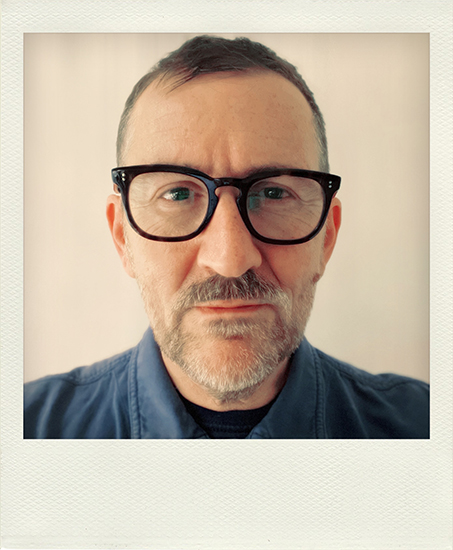 Christophe Acker is a French director who is best known for having produced more than 70 clips for French and international artists.
Lou Doillon, Alain Bashung, Benjamin Biolay, Your Friend, Charlie Winston, Olivia Ruiz, Dyonisos, Rodolphe Burger, Jean Louis Aubert, Catherine Ringer and many others.
After the Faculty of Plastic Arts in Strasbourg, he entered the National School of Fine Arts in Paris.
There he perfectly perfected his photographic and audiovisual practice. Although painter at the base, he frequents the video workshop assiduously and begins to make his first editing films, mixing photo, video, drawings.
He experiences a lot and will always keep this taste for experimentation. He perfected his assembly practice and becomes during his studies, editor for major television channels.
Apart from music clips, he also produces films to create advertising films, documentaries for television and creation documentaries.
He has always collaborated with other artists to create original 4 -handed pieces.
During the Pernod Ricard campaigns with Kourtney Roy, Stéphane Lavoué or Olivier Cullman.
With Kourtney Roy, they made two clips together and a documentary.
But also within his production company with Laurent Montaron, Julien Discrit, Pierre Malphettes or Louidgi Belrame.
All his work is always influenced by music.
In his photographic work, apart from certain portraits posed, he likes to think that his photos could be extracted from a film. He likes to imagine the above and what succeeds this photographic moment.
And he likes assembly. Passionately. He likes to juxtapose two images to create a new meaning, a different dynamic. A dramaturgy. He knows by his practice as a director that you sometimes have to give a vacuum so that the rest is more full.
Sometimes you have to sacrifice beautiful things for the following ones to be even more beautiful.
Auteur, Musicien, Photographe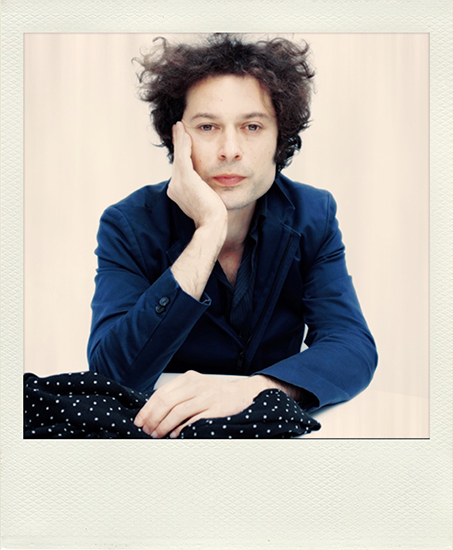 Photographer and author-composer, graduated from the National School of Fine Arts in Lyon (1997) and the National School of Decorative Arts in Paris (1999), Nicolas Comment publishes his first book of photographs in 2001, editions Filigranes: "The service" (text by André S. Labarthe), which will be followed by "Le point" in 2003 and "A ***" in 2004 (texts by Bernard Noël). In 2005, his meeting with Rodolphe Burger , then with Jacques Higelin and Yves Simon for whom he works on two albums ("Amor doloroso" and "Rumors", 2006), brings him closer to the world of music, until the producer Jean-Louis Pierot (Les Valentins / Daho) offers to accompany him in the realization of a personal musical project including the CD-book "Is this the East? (Berliner romanze), published in 2008, is the first part. In collaboration with Patrick Le Bescont, Nicolas Comment has also created the magazine "Saison" at Editions Filigranes and publishes with Anne-Lise Broyer a book on the city of Prague: "Fading" (2006). In 2010, it records a first album produced by Marc Collin (Nouvelle Vague), which will be hailed by the press: "We were God" (Kwaidan / Discograph). In 2012, following the publication of the book "The visit", he adapted to music, with Xavier Waechter , the latest collection of poems by the writer Bernard Lamarche-Vadel: "Retrouvailles", which is released on the jazz label Bonsaï Music. The same year, he exhibited at the VU 'gallery (Paris) a new series of images, the result of a photographic residence made in Mexico and published the book "Mexico City Waltz", at Filigranes. In 2014, parallel to the publication of the book "T (angel) r" (accompanied by an afterword by Gérard Manset and a single containing two unreleased songs), he exhibited from December 2014 to January 2015 at the gallery 127 (Marrakech) a new series of photographs carried out in Morocco. Her second solo album, "Rose Planet", (Kwaidan / Because) was released in CD version in 2015 and version 33 T in 2016 (Mediapop) while the collective exhibition "Being beauteous" (with A.-L. A. Da Cunha, Mr. Maurel de Maillé) continues his career in various French museums throughout 2015. In 2016, Nicolas Comment presents in Paris a large exhibition in duet with photographer Bernard Plossu, "Identification of a city ". Then he exhibited in Vichy, as part of the festival "Portrait (s)", a new series of images devoted to his companion, Milo, which is the subject of the publication of the book "Milo (Songbook)" published by Chic Medias.In 2017, he won the "Residence for photography" prize from the Fondation des Treilles, which allows him to create a new photographic and musical work in the footsteps of the rimbaudian poet Germain Nouveau during the year 2018. His "Journal" Countdown (1991-1999) ", consisting of his first black and white photographs and archival texts, will be published in April 2019.