In the footsteps

of three

book

religions

,

Tristessa

Jack

Kerouac

,
Au dessous du Volcan
by Malcolm Lowry
and
Les Tarahumaras
of Antonin Artaud

,

Nicolas

Comment

has lived

two months

in residence

in Mexico

.

Mexico City

Waltz

is above all

a poem

composed of

photographic

double

–

page

images

that

rhyme

with one another

and constitute a kind

of

visual equivalent of

"

spontaneous

literature

"

dear to

Jack

Kerouac

(

and

which the

title of this book

is

reference

).

In contrast

to

a

catastrophic

vision

and

expected

Mexican

,

Mexico City

Waltz

celebrates the

beauty

and sensuality

of

Mexico

today

.

We meet

three young

women

,

"

as brown as

a

ripe

"

(

Malcolm

Lowry

)

who are the real

heroines

of

this book

.

Through them

,

it's

Mexico City

as a whole

appears

to us

in its intimacy

, as if

the

metropolis

itself had

been exposed

…
Collection
Hors Collection
Anglais/Français
Relié couverture cartonnée
50 colors photos
64 pages
ISBN : 978-2-35046-243-1
Press review
Edition limited to 24 numbered copies drawn accompanied by a photographic print (format 22 x 30 cm) signed by Nicolas Comment.
* Possible choice between four photographs, each taken at 6 copies.
After your order you will receive a confirmation email asking you the frame number of your choice.
Photo #1

Photo #2

Photo #3

Photo #4
Auteur, Musicien, Photographe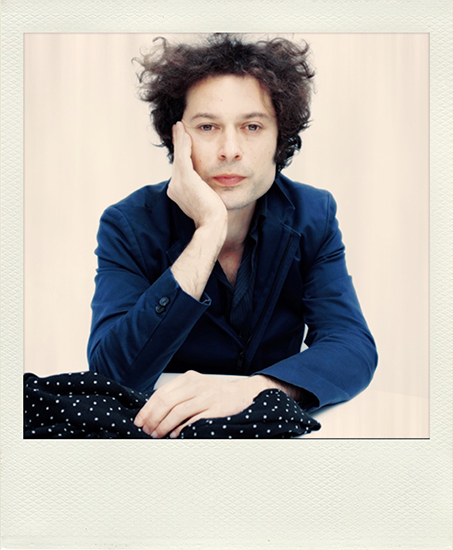 Photographer and author-composer, graduated from the National School of Fine Arts in Lyon (1997) and the National School of Decorative Arts in Paris (1999), Nicolas Comment publishes his first book of photographs in 2001, editions Filigranes: "The service" (text by André S. Labarthe), which will be followed by "Le point" in 2003 and "A ***" in 2004 (texts by Bernard Noël). In 2005, his meeting with Rodolphe Burger , then with Jacques Higelin and Yves Simon for whom he works on two albums ("Amor doloroso" and "Rumors", 2006), brings him closer to the world of music, until the producer Jean-Louis Pierot (Les Valentins / Daho) offers to accompany him in the realization of a personal musical project including the CD-book "Is this the East? (Berliner romanze), published in 2008, is the first part. In collaboration with Patrick Le Bescont, Nicolas Comment has also created the magazine "Saison" at Editions Filigranes and publishes with Anne-Lise Broyer a book on the city of Prague: "Fading" (2006). In 2010, it records a first album produced by Marc Collin (Nouvelle Vague), which will be hailed by the press: "We were God" (Kwaidan / Discograph). In 2012, following the publication of the book "The visit", he adapted to music, with Xavier Waechter , the latest collection of poems by the writer Bernard Lamarche-Vadel: "Retrouvailles", which is released on the jazz label Bonsaï Music. The same year, he exhibited at the VU 'gallery (Paris) a new series of images, the result of a photographic residence made in Mexico and published the book "Mexico City Waltz", at Filigranes. In 2014, parallel to the publication of the book "T (angel) r" (accompanied by an afterword by Gérard Manset and a single containing two unreleased songs), he exhibited from December 2014 to January 2015 at the gallery 127 (Marrakech) a new series of photographs carried out in Morocco. Her second solo album, "Rose Planet", (Kwaidan / Because) was released in CD version in 2015 and version 33 T in 2016 (Mediapop) while the collective exhibition "Being beauteous" (with A.-L. A. Da Cunha, Mr. Maurel de Maillé) continues his career in various French museums throughout 2015. In 2016, Nicolas Comment presents in Paris a large exhibition in duet with photographer Bernard Plossu, "Identification of a city ". Then he exhibited in Vichy, as part of the festival "Portrait (s)", a new series of images devoted to his companion, Milo, which is the subject of the publication of the book "Milo (Songbook)" published by Chic Medias.In 2017, he won the "Residence for photography" prize from the Fondation des Treilles, which allows him to create a new photographic and musical work in the footsteps of the rimbaudian poet Germain Nouveau during the year 2018. His "Journal" Countdown (1991-1999) ", consisting of his first black and white photographs and archival texts, will be published in April 2019.