Une vie de création serait-elle, en même temps qu'une tentative permanente d'autoportrait, la plus radicale des manières d'interroger son identité ? C'est cette question grave qui parcourt, de bout en bout, l'ensemble des images que nous laisse Frédéric Vartan Terzian. Qu'il nous propose des portraits de ses amis, des natures mortes, des « portraits de mains», des enfants danseurs, des rescapés du génocide arménien ou ses autoportraits mis en scène, une même ligne, tendue sur la lumière, traverse l'ensemble et lui donne sa cohérence. La série des autoportraits nous dit de la façon la plus claire et la plus radicale possible la nécessité intime de cette attitude. Lorsqu'il « enterre ses héros», Frédéric questionne son enfance alors qu'il voit venir sa propre mort. Il le fait en sachant la place que l'image a occupée durant toute sa vie et en s'interrogeant aussi sur un parcours de vie.
Collection
Hors Collection
Broché avec rabats
58 photographies en bichromie
84 pages
ISBN : 978-2-9106826-583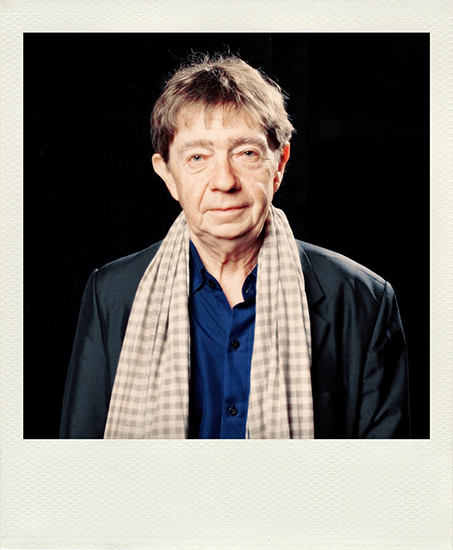 Christian Caujolle Artistic Advisor – Galerie Le Château d'Eau, he is also a journalist, critic and independent exhibition commissioner. After having been editor -in -chief in charge of photography at the daily Liberation, he created in 1986 the agency Vu '. Artistic director of Arles Meetings in 1997 and numerous festivals (Cambodia, Immainssinières, etc.), he is a member of many international juries and has published a large number of works.