The Danube as a personal journey through a Europe that reinvents itself, Emanuel Bovet offers us in two stages an unusual look at these underrepresented or ignored territories.
Crossing ten countries (Germany, Austria, Hungary, Slovakia, Croatia, Serbia, Romania, Bulgaria, Moldova, Ukraine), the photographer portrays a space that will be experienced the greatest political upheavals of the 20th century. Through this initiatory journey, he manages to stay back as a viewer concealed among the crowd.
Road trip from East to West and vice versa, he observed while driving, photography in this huge traveling. It captures images, landscapes, places, spaces that reflect that Europe, which we call "Eastern Europe", moving, changing, evolving … geographical Déambulations, Emanuel photographs perfectly reflect this globalization in which these countries are. It shows a uniform genre, landscapes, attitudes of individuals. Although the river is primarily a border, it remains a means of communication, reconciliation and exchange … The Danube reflects the encounter of cultural wealth and lifestyle of these ten countries. It is the link between all these countries crossed while the differentiating. This river perfectly expresses the passage of time, the flow.
Coproducer
Fonds de dotation Agnès b.
Collection
Hors Collection
Anglais/Français
Relié couverture cartonnée
83 photos colors
96 pages
ISBN : 978-2-35046-327-8
Press review
Photographer and video artist who shows us the paradoxes of everyday life. His work focuses on the people and landscapes he encounters during his travels.
Its eclectic themes have a unifying characteristic: its untreated photographs reveals what is not always visible at first.
He spends time in the regions or countries, by itself, beyond the traditional media, discover the realities of people's lives. Iraq, Japan, Central Europe, seen through his lens and his writing.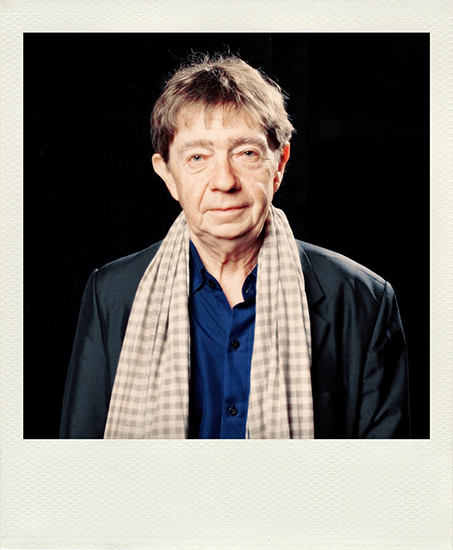 Christian Caujolle Artistic Advisor – Galerie Le Château d'Eau, he is also a journalist, critic and independent exhibition commissioner. After having been editor -in -chief in charge of photography at the daily Liberation, he created in 1986 the agency Vu '. Artistic director of Arles Meetings in 1997 and numerous festivals (Cambodia, Immainssinières, etc.), he is a member of many international juries and has published a large number of works.