I recall that during a pleasant discussion of photography, Edouard Boubat had told me: finally, we photographers, we tirelessly turn around the same photograph, a kind of perfect image, a grail that we do not, Ever, and which would be an ideal self-portrait.
The great American portraitist Richard Avedon also said: in my portraits, the other is the mirror of my own states of mind.
I think that any photograph is a self-portrait, more or less successful.
This is true of portraits. The other is a mirror for the photographer.

This book brings together some sixty portraits, known or anonymous people, from Africa, Asia, France, my village or my family … sixty very beautiful memories, some sixty people with whom I I found myself, with whom I share a certain number of values ​​and who therefore realize, collectively and without much knowledge, a self-portrait! …
Collection
Hors Collection
Français
Broché
62 photos duotone
96 pages
ISBN : 978-2-35046-412-1
Press review
Special edition* prints accompanied by a photographic print signed by Bernard Descamps.

* Possible choice between two photographs, each drawn at 25 copies: silver prints on baryta paper 18 x 24 cm made by Bernard Descamps.
Photo #1

Photo #2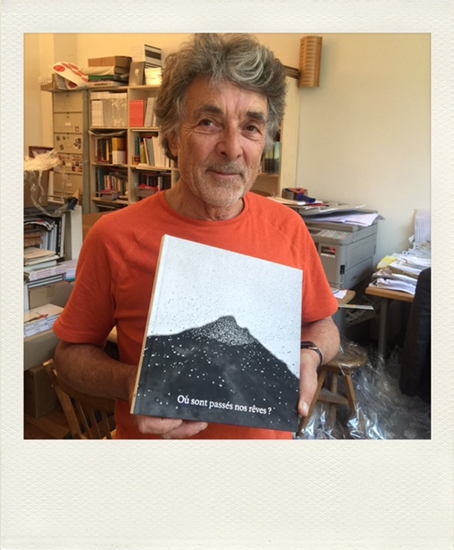 Born in Paris in 1947.
PhD in Biology, he became a photographer in the early 1970s.
He is now represented by the Camera Obscura Gallery and was one of the founding photographers of Agence VU in 1985. He works mainly on the choice of framing in the shot, in square format, going against Of the "academic" rules of composition. His main works are in black and white, notably on Africa. He captures those moments when reality is mingled with his imagination. He exhibited with André Kertesz (his "master"), at the Leverkusen Museum in 1976 … Publications at Filigranes editions: Autoportrait, Où sont passés nos rêves ?. Ici même, Quelques Afriques, Lady Land, Silences, Evening Land, Japon, Berbère, Le don du fleuve.