This time, Bernard Descamps speaks neither Africa nor Asia, nor to specific locations or remarkable people …
Instead, it plans on territories crossed, images come from within, imagined images, dreams can be … This book goes through the city, the street and its little pleasures, kind of bubbles that escape from the banality, it also tells unknown shores and enchanting mountains.
Tiny fragments of time that the photographer likes to catch, to freeze images to better the last …
And so it was that during his wanderings, he met Dominique A, just Eleor income, another imaginary and real countries at once, hence also escape some wonderful stories …
The photographs and the songs are so good we speak of a reality that will crack, wobbles and flies to something essential: poetry.
Collection
Hors Collection
Français
Relié couverture cartonnée
50 photos duotone
96 pages
ISBN : 978-2-35046-361-2
Press review
* Numbered deluxe edition accompanied by a photographic print signed by Bernard Descamps.

* Selectable between three photographs, each taken 12 copies: silver prints on baryta paper 24 x 24 cm made by Bernard Descamps.
Photo #1

Photo #2

Photo #3

Photo #4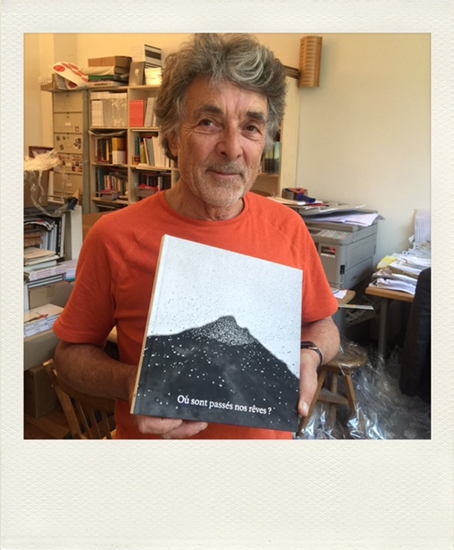 Born in Paris in 1947.
PhD in Biology, he became a photographer in the early 1970s.
He is now represented by the Camera Obscura Gallery and was one of the founding photographers of Agence VU in 1985. He works mainly on the choice of framing in the shot, in square format, going against Of the "academic" rules of composition. His main works are in black and white, notably on Africa. He captures those moments when reality is mingled with his imagination. He exhibited with André Kertesz (his "master"), at the Leverkusen Museum in 1976 … Publications at Filigranes editions: Autoportrait, Où sont passés nos rêves ?. Ici même, Quelques Afriques, Lady Land, Silences, Evening Land, Japon, Berbère, Le don du fleuve.
Auteur, Chanteur, Musicien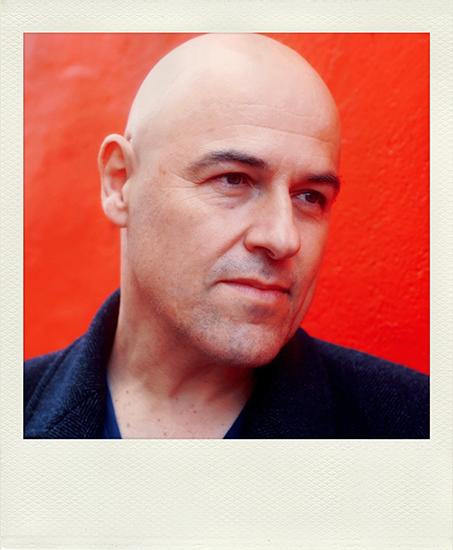 Dominique Ané, better known as Dominique A, born 6 October 1968  in Provins , France, is a French songwriter and singer. He's considered as the pioneer of the french  new musical scene in the 90s in Nantes, and released 14 personal albums since. With his alternative rock music and his poetic texts, Dominique A has inspired and influenced many artists. He also composed, wrote and collaborated on many other albums and artistic projects, and published five autobiographical essays.