Ce pays, fait d'eau, d'herbe et de vent, ne se raconte pas, il se ressent et se vit au rythme du fleuve… Je suis au Mali, entre Mopti et Tombouctou, à Sendégué, petit village des bergers Peul et des pêcheurs Bozo, perdu dans l'immense delta intérieur du fleuve Niger.
La vie des Peuls est liée à celle de leurs bêtes, à leur survie, au lait et au cycle des crues du fleuve, qui créent les pâturages sur ces terres arides… Pour eux, peines espoirs et bonheurs se mesurent aux mouvements de l'eau… Ici, la vie est un don du fleuve.
Les textes qui accompagnent les photographies de Bernard Descamps sont des extraits de poèmes de bergers Peul, composés oralement pendant des années, mémorisés et déclamés lors des fêtes villageoises… Ces poèmes ont été recueillis et traduits par Christiane Seydou, directeur de recherche au CNRS.
Collection
Hors Collection
Broché avec rabats
58 photographies en bichromie
124 pages
ISBN : 978-2-9106826-569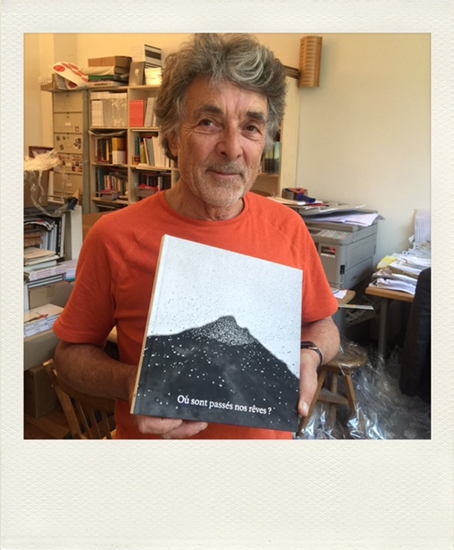 Born in Paris in 1947.
PhD in Biology, he became a photographer in the early 1970s.
He is now represented by the Camera Obscura Gallery and was one of the founding photographers of Agence VU in 1985. He works mainly on the choice of framing in the shot, in square format, going against Of the "academic" rules of composition. His main works are in black and white, notably on Africa. He captures those moments when reality is mingled with his imagination. He exhibited with André Kertesz (his "master"), at the Leverkusen Museum in 1976 … Publications at Filigranes editions: Autoportrait, Où sont passés nos rêves ?. Ici même, Quelques Afriques, Lady Land, Silences, Evening Land, Japon, Berbère, Le don du fleuve.