L'homme, la terre. Pas la planéte, mais celle où il vit, celle de ses ancêtres, celle dont il a tout appris. J'ai toujours été fasciné par l'acharnement avec lequel les civilisations s'accrochent à un fragment de planéte.
Mes premiers voyages m'avaient porté vers ces régions, vers ces gens. J'avais d'emblée partagé leur vie, touché par leur immense générosité, leur hospitalité.
Depuis une dizaine d'années, j'essaye de montrer, de partager un peu de ce qu'ils m'ont enseigné. Que ce soient les Pygmées de Centrafrique, les Peuls, au nord du Mali, ou les Berbéres du haut atlas marocain, tous ont en commun de détenir une vérité issue de cet équilibre qu'ils entretiennent avec la terre.
C'est cette vérité que j'essaye de photographier. Le choix de ces trois peuples, correspondant à des géographies et des cultures trés différentes, constitue une sorte de trilogie des orientations économiques de l'homme et de la terre : les chasseurs collecteurs, les éleveurs et les agriculteurs. […] Bernard Descamps
Collection
Hors Collection
Broché
45 photographies en bichromie
72 pages
ISBN : 978-2-910682-77-4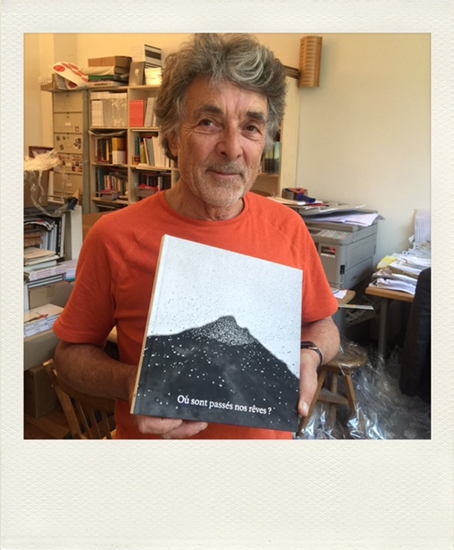 Born in Paris in 1947.
PhD in Biology, he became a photographer in the early 1970s.
He is now represented by the Camera Obscura Gallery and was one of the founding photographers of Agence VU in 1985. He works mainly on the choice of framing in the shot, in square format, going against Of the "academic" rules of composition. His main works are in black and white, notably on Africa. He captures those moments when reality is mingled with his imagination. He exhibited with André Kertesz (his "master"), at the Leverkusen Museum in 1976 … Publications at Filigranes editions: Autoportrait, Où sont passés nos rêves ?. Ici même, Quelques Afriques, Lady Land, Silences, Evening Land, Japon, Berbère, Le don du fleuve.