The mythical figure of Robert Frank has influenced the history of photography and cinema. His work, a rare example of a fusion of world narrative and self-narrative, has helped to demolish categories of judgment that have become obsolete.
Arnaud Claass meditates on the singular intensity of the artist's images and on his formal requirements. He examines the paths he has followed and the visual and literary worlds that have nourished him. He scrutinizes his quest for authenticity, his relationship to exile and hope, his complicity
intellectual.
Beyond the upheaval wrought by the Americans and then The Lines of My Hand, Frank's opposition to the overarching model of photographer-filmmaker as a pretender to the truth is maintained through more than sixty years of creation. This is why his work continues to be a reference for countless young artists who are reluctant to the academic commands of our time.
The photographic work of Arnaud Claass (born in 1949) appears in numerous public and private collections in Europe, America and Japan. He taught until 2014 at the National School of Photography, Arles and he regularly teaches in the United States, Ireland, Switzerland, Belgium, Italy. Writing has been an important part of his work since his beginnings.
Français
Broché
160 pages
ISBN : 978-2-35046-445-9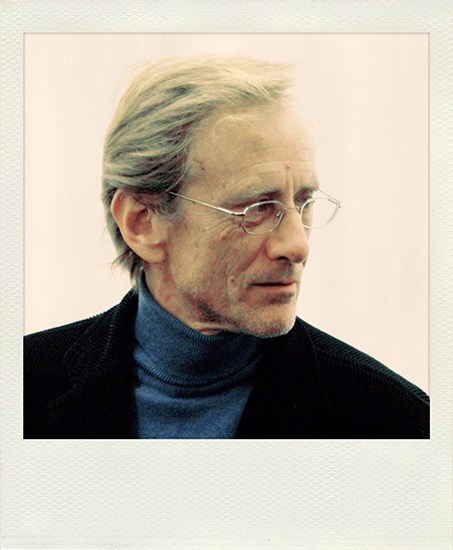 Born in Paris in 1949.
His work is in numerous public and private collections including the Musée National d'Art Moderne (Pompidou Center), the European House of Photography, the Museum of Fine Arts Houston, the National Museum of Fine Arts in Tokyo, Camerawork / Howard Stein Collection in New York.
In addition to his teaching at the ENSP of Arles, he was invited several years at the International Center of Photography (New York) and the Ecole des Arts Appliqués de Vevey.
It is currently at the Institute of Art, Design and Technology in Dublin.