La magie, sinon rien n'est pas à proprement parler un essai sur la photographie, plutôt un ensemble organisé de «remarques» sur le langage de la photographie et ses mécanismes sensibles. Au rythme d'une écriture dense et fragmentée, cet ouvrage propose une réflexion sur la matière du temps dans la photographie, sur les phénomènes d'apparition, de disparition et d'absence, sur l'éternité comme forme, sur la perception comme abandon, sur l'image comme intensité. Le parti pris de l'auteur est de considérer que la photographie est un univers magique. […] Le photographe Arnaud Claass a bien voulu accepter qu'un choix significatif des photographies de la série «Précaire», inédite en France, figure dans la dernière partie de l'ouvrage. Cette présence ne se situe pas dans un rapport d'illustration au texte mais marque une complicité de pensée et des points de convergence implicites entre les démarches distinctes de l'écrivain et du photographe.
Collection
Hors Collection
Broché avec rabats
7 photographies en bichromie
84 pages
ISBN : 978-2-9106826-644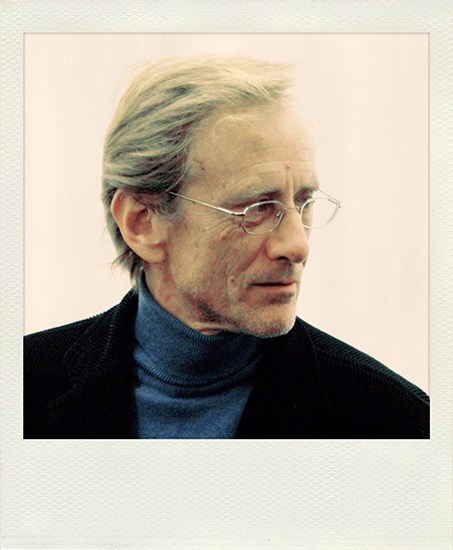 Born in Paris in 1949.
His work is in numerous public and private collections including the Musée National d'Art Moderne (Pompidou Center), the European House of Photography, the Museum of Fine Arts Houston, the National Museum of Fine Arts in Tokyo, Camerawork / Howard Stein Collection in New York.
In addition to his teaching at the ENSP of Arles, he was invited several years at the International Center of Photography (New York) and the Ecole des Arts Appliqués de Vevey.
It is currently at the Institute of Art, Design and Technology in Dublin.