An interview-manifest by the photographer of The Europe of SilenceThree major photographic projects – the United Kingdom, Berlin-Eastern countries, the United States – and researches around the idea and the topic, as well can be summed up Stéphane Duroy's career. An artist with a rare word, he tells himself in a chronological conversation embracing the whole of his itinerary: his childhood, his influences, his relationship to history and the world of today, his preference for books compared to exhibitions, his relationship to photography with which he has distanced himself for ten years … The result of forty or so conversations over three years, this book summarizes fifty years of atypical practice.
Collection
Hors Collection
Français
Broché
40 photos colors and black and white
128 pages
ISBN : 978-2-35046-444-2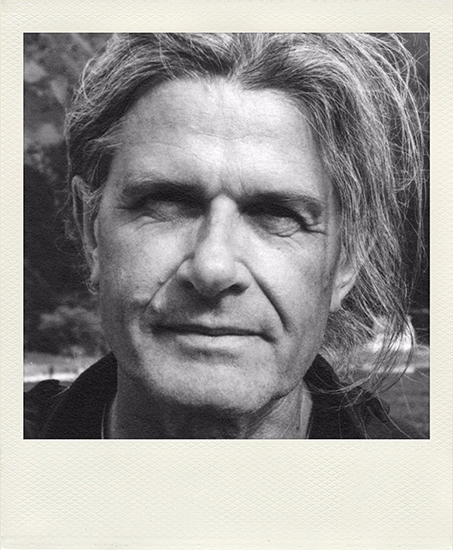 Stéphane Duroy began in 1977 working on the vast changes in England at the time of Thatcherism … Meanwhile, he began in 1980, work on West Berlin, which will lead, after the fall of the Wall in the former East Germany and Poland. In 1991, he received at the World Press Photo, the first prize in the category "nature and environment" for his photo on the pollution in the former German Democratic Republic. He received in 2003 a grant from the Calouste Gulbenkian Foundation, which allows him to do this work on Portugal.
8 books by Stéphane Duroy published Filigranes:
Une saison en Lorraine (1998) ; L'Europe du silence (2000) ; Cercle de famille (2004) ; Unknown (2007) ; Berlin (2009) ; 1297 (2009) ;  Distress (2011) et Geisterbild (2012)
Journalist specializing in photography since the 90s, Sophie Bernard created Images Magazine in 2003, a review of which she was editor -in -chief until her disappearance in 2015. Today independent, she shares her time between writing for the Press (La Gazette de Drouot, Le Quotidien de l'art …) and publishing. She is notably the author of meetings with Guillaume Herbaut (2015) and meetings with Stéphane Duroy (2019), books of conversations published by Filigranes.