The aim of this work, after the tragedies of Europe in the twentieth century, to consider America as a welcoming place, a receptacle of dramas of old Europe, optimistic transposition of misery, the brutality of war and revolutions.
The exile imposed on the American people a radical change that allows the price of a denial of its own memory, to integrate a new conception of the world based on the ephemeral, abandonment and movement near the nomadism.
Structured by the destiny of an exiled people that drew its strength and inventiveness in the rupture. Nostalgia becomes deadly and too distant future to dream. There remains then the privilege to create the moment and to adapt.
This photographic work born of a strong bias ignores the great movements of this "young culture" where information, spirituality, environment, culture, diplomacy, synonymous with consumption and profit.
Coproducer
Anthea associates
Collection
Hors Collection
Relié couverture cartonnée et toilée
40 color and black and white photos
64 pages
ISBN : 978-2-35046-096-3
Press review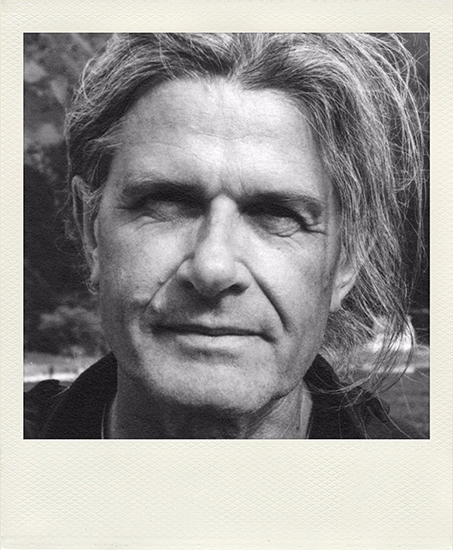 Stéphane Duroy began in 1977 working on the vast changes in England at the time of Thatcherism … Meanwhile, he began in 1980, work on West Berlin, which will lead, after the fall of the Wall in the former East Germany and Poland. In 1991, he received at the World Press Photo, the first prize in the category "nature and environment" for his photo on the pollution in the former German Democratic Republic. He received in 2003 a grant from the Calouste Gulbenkian Foundation, which allows him to do this work on Portugal.
8 books by Stéphane Duroy published Filigranes:
Une saison en Lorraine (1998) ; L'Europe du silence (2000) ; Cercle de famille (2004) ; Unknown (2007) ; Berlin (2009) ; 1297 (2009) ;  Distress (2011) et Geisterbild (2012)