À partir d'un fragment de photographie qui la retient, un corps le plus souvent, […] d'infimes effets d'anamorphoses, des variations de cadrage et d'éclairage suffisent à amorcer l'impression qu'une attitude, une expression que l'on sait pourtant figée, s'anime d'une reproduction à l'autre, qu'un sourire s'est estompé. Souvent, un détail de corps dont la chair se mèle au grain amplifié de l'image perd son évidence mimétique et induit le regard en doute. Les montages photographiques de Catherine Poncin s'inscrivent dans la richesse formelle qu'offre cette voix en insistant sur la métaphore de la ville comme palimpseste, selon laquelle la stratification qui résulte du bâti fait écho à celle de la mémoire. Emmanuel Hermange.
Collection
Hors Collection
Broché
17 photographies en couleur
48 pages
ISBN : 978-2-9143811-0-9
Artiste, Photographe, Plasticien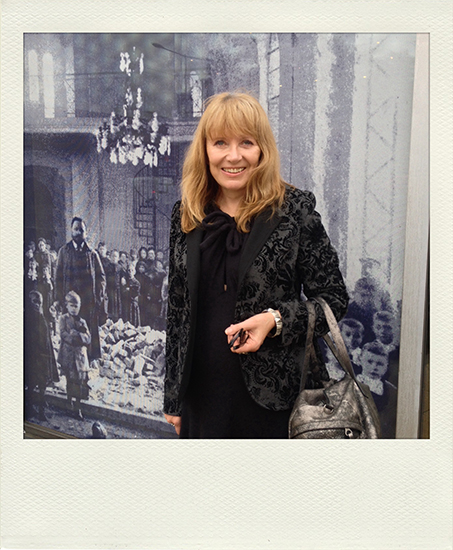 Poncin Catherine is a photographer. She lives and works in Montreuil and in Lozère Soulages. His photographic approach pursued; of the picture, the image is built from fragments of images found on markets in the archive or by voice classifieds.
She has published 12 books in Filigranes: Monographie Catherine Poncin ; Détournement d'Intention ; Du champs des hommes, territoires ; Sans conte, ni légendes ; Eclats ; Vertiges ; Vis à vis ; Corpus ; 1418. échos, versos et graphies de batailles ; Archives d'un présent.