Constantine in Algeria, Catherine Poncin precipitates in the world of abysmal gorges Rhumel, silhouettes of women. From archival photographs of a private collection – from its approach of the picture by image' she radiates the body, 'reveals' and crosses. In situ, she explores the geological site, photography, walking, follows the course of the wadi, is next. Other bodies which are then joined the mineral but does not confuse them. The seasons follow each other – the flow of water flows in torrents subtle abundant. It offers Constantinois to transcribe stories and myths … the fragments and puts them into pages. It gives us to see this through photography and through loopholes conceal sails.
Collection
Hors Collection
Broché
16 color photos
48 pages
ISBN : 978-2-35046-075-8
Artiste, Photographe, Plasticien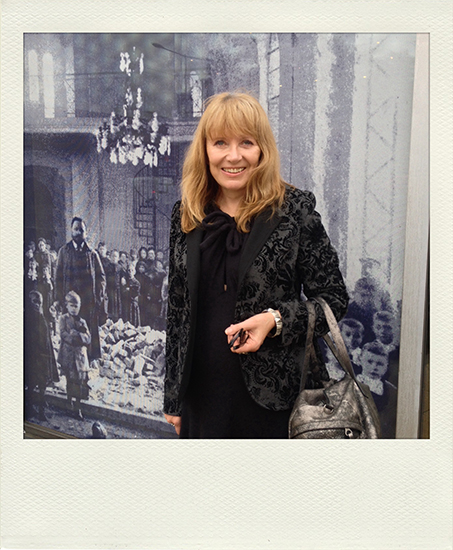 Poncin Catherine is a photographer. She lives and works in Montreuil and in Lozère Soulages. His photographic approach pursued; of the picture, the image is built from fragments of images found on markets in the archive or by voice classifieds.
She has published 12 books in Filigranes: Monographie Catherine Poncin ; Détournement d'Intention ; Du champs des hommes, territoires ; Sans conte, ni légendes ; Eclats ; Vertiges ; Vis à vis ; Corpus ; 1418. échos, versos et graphies de batailles ; Archives d'un présent.