C. Poncin pursuing photographic and plastic she calls: "From the image, the Image". It is from images that already exist, such as found photographs, family albums, the press, that develops its approach. Indices collected by the evocation and they suggest, it constructs a fictional journey of a memory. Algiers texts is indeed a real writing, not necessarily for describing a city … but in the truth of a group of students who deal with their feelings, their worries, their revolts, their modesty and their hopes . Long and rich range of feelings expressed or painfully naive, spontaneous and thoughtful, sometimes with fulgurances style or literary invention.
Collection
Hors Collection
Broché avec rabats
20 color photos
104 pages
ISBN : 978-2-35046-020-8
Artiste, Photographe, Plasticien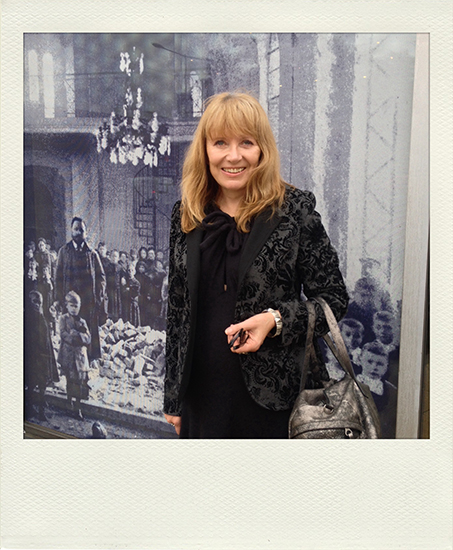 Poncin Catherine is a photographer. She lives and works in Montreuil and in Lozère Soulages. His photographic approach pursued; of the picture, the image is built from fragments of images found on markets in the archive or by voice classifieds.
She has published 12 books in Filigranes: Monographie Catherine Poncin ; Détournement d'Intention ; Du champs des hommes, territoires ; Sans conte, ni légendes ; Eclats ; Vertiges ; Vis à vis ; Corpus ; 1418. échos, versos et graphies de batailles ; Archives d'un présent.