La photographe Catherine Poncin et l'écrivain Jean-Paul Chavent ont réalisé une création originale sur le théme de La Rue de la Boucherie et la corporation des Bouchers de Limoges au début du XXe siécle.
Catherine Poncin a réalisé une série de 19 tableaux photographiques intitulée Détournement d'intention, à partir du fonds iconographique et écrit qui fut mis à leur disposition par les Archives Départementales de la Haute-Vienne.
Jean-Paul Chavent a de son coté, écrit un roman intitulé La chair du monde.
Ces deux artistes ont travaillé durant un an en paralléle et leurs travaux se rejoignent aujourd'hui sous la forme d'un coffret présentant d'une part le livre de photographies de Catherine Poncin et d'autre part le roman de Jean-Paul Chavent.
Le coffret est une coédition Filigranes Éditions pour les photographies et Le bruit des autres pour le roman.
Collection
Hors Collection
Broché
19 tableaux photographiques en noir & blanc, imprimé
164 pages
ISBN : 978-2-910682-73-6
Artiste, Photographe, Plasticien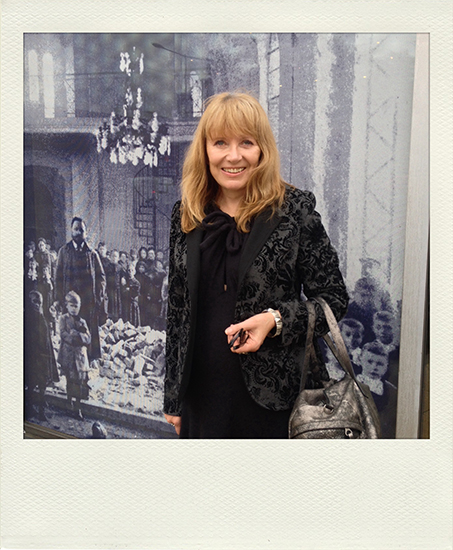 Poncin Catherine is a photographer. She lives and works in Montreuil and in Lozère Soulages. His photographic approach pursued; of the picture, the image is built from fragments of images found on markets in the archive or by voice classifieds.
She has published 12 books in Filigranes: Monographie Catherine Poncin ; Détournement d'Intention ; Du champs des hommes, territoires ; Sans conte, ni légendes ; Eclats ; Vertiges ; Vis à vis ; Corpus ; 1418. échos, versos et graphies de batailles ; Archives d'un présent.